10 Reasons Why We Love the Oldham County Public Library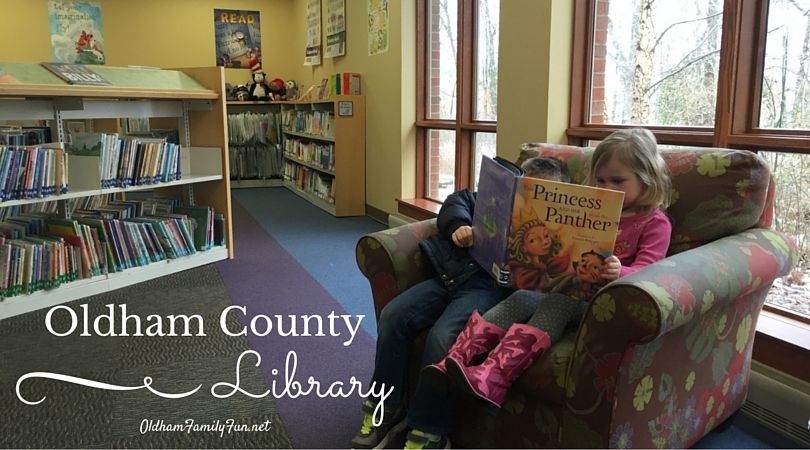 If you have ever been to one of the great public libraries in Oldham County, you know how difficult it is to choose just 10 reasons to love them! We could go on and on about the 3 branches! Libraries are a great resource for all families. Our libraries have great books, programs, people and technology available to us! Here is our list of why we love the
Oldham County Public Library
!
1. Morning story times where children are free to explore, wiggle, develop early literacy skills and just have fun! Story time includes read-alouds, sensory activities, music and movement and crafts. The library offers bilingual story time on one Saturday a month at the Main Branch! Story time is available for babies up to preschool age!



2. The creative, friendly librarians! The displays, crafts and activities are always intentional and engaging! Follow them on Pinterest for inspiration! Looking for a specific book or have a suggestion for an addition? Let the helpful librarians know!
3. There is a drive-thru book return and pick-up window available at the Main branch in LaGrange. Place books on hold online and pick them up at the window – how convenient!
4. The Summer Reading Program Kick-Off Party is amazing! Children love the petting zoo animals, snow cones and excitement of the start of summer! The prizes and the Aquatics Center pool party for completing the program are also great! The summer program is filled with story times, special outside guest events and family activities!
5. The outside resources and guests that the library includes in programs are so good! One can watch a scaled-down Nutcracker performance, pet a penguin from the Newport Aquarium, get silly with a musician or make slime on a mobile science truck. We love how the programs integrate all subject areas into learning!
6. There are several special programs scheduled weekly and monthly. Children can experience stress-free reading with a sweet therapy dog in the Paws to Read program. Other programs like Maker-Mondays and Lego Robotics offer hands-on after-school learning opportunities! Family Craft Nights and weekend Game Days allow all family members to spend quality time together!
7. The Maker Boxes and Turtle Totes are both life-savers! Check out a Maker Box (they remain at the library) and create such things as a giant marble run! Or select a Turtle Tote filled with 10 picture books with a 6 week check out time and no overdue fee. My children love the mystery of not knowing which books are in the totes!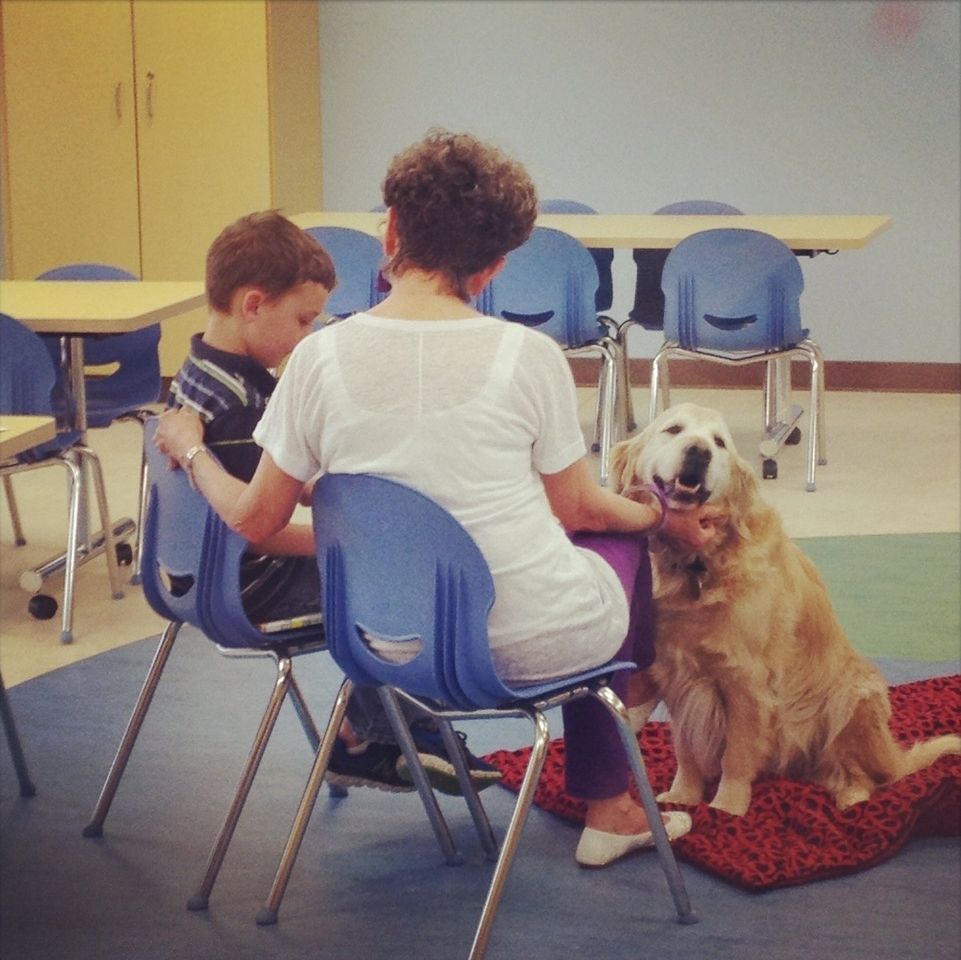 8. The grounds! The Main Branch in LaGrange has a beautiful bricked courtyard, waterfall out front and short hiking trail perfect for little children. The Mahan Branch in Goshen is located on the Creasey Mahan Nature Preserve, which is perfect for some outdoor time before or after a trip to the library! The South Oldham Branch has a small picnic table area behind the building and a great bench area out front where train lovers can watch trains pass by!
9. Have a teenager in your family? The library has you covered with programs like Teen Coffee House where teens can study, visit, play games, drink hot chocolate or coffee all with a weekly theme. The Book Besties program teams up a volunteer teen with an elementary aged reader for one-on-one reading assistance. Follow My Spot on Facebook for up-to-date teen event information.
10. Adult interests and programs are available, too! Book clubs, tax prep assistance, computer classes, scrapbooking, photo-editing and other interesting programs are planned throughout the year!
Why do you love the Oldham County Library?
Follow the Oldham County Public Library on Facebook!