8 Spring Break Day Trips One Hour of Oldham County, KY
Staying home during Spring Break, but you want to still get away for a bit?  Here are some places to consider visiting – all within an hour of Oldham County.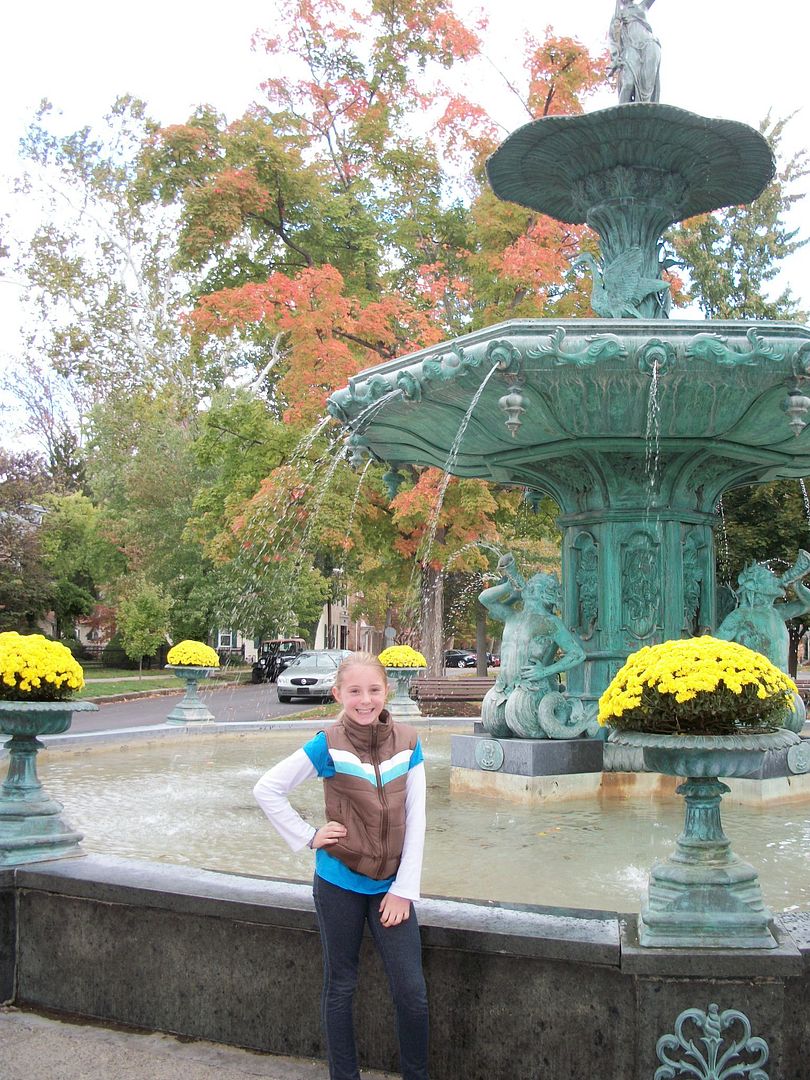 Madison, Indiana – This little town reminds us of LaGrange's Main Street, only slightly bigger and located next to the Ohio River, of course!  There's so much to see and do in Madison!  Check out Clifty Falls National Park, the Lanier Mansion or Broadway Fountain.  Shop and eat along Main Street or walk or bike along the sidewalk next to the Ohio River.  Red Pepper Deli is a favorite spot in Oldham County, how about trying out The Red Pepperoni on Main Street in Madison!  The Red Roaster and Eatery looks like a nice spot to grab a coffee or light snack!  (Approx. 57 minutes away)
Salato Wildlife Education Center – Take the scenic route down US 60 through Shelby County or hop on I-64 East to check out this cool education center!  The center offers an opportunity for families to learn about different native animals through indoor and outdoor exhibits.  Look at snakes and fish inside or go outside to the trails to see a black bear and elk!  There are interactive exhibits indoors and outdoors, too!  Picnic gazebos are available outside with lots of room to run and play!  The center offers affordable entry: $5 for adults, $3 for children 5-18 and FREE for children under 5! After your visit, grab dessert at Rebecca Ruth Candy Factory!  (Approx. 53 minutes away in Frankfort, KY)
Bernheim Forest – Plan your family's outdoor adventure or check out the Spring Break activities planned!  Discovery stations, fire tower tours and guided nature hikes planned.  These activities are all free with admission, $5 per car for non-members. (Approx. 45 minutes away in Clermont, KY)
General Butler State Park – There's a long list of things to do at this state park!  Hike, bike, camp, stay in the lodge, play tennis, visit the museum or play miniature golf! (Approx. 39 minutes away in Carrollton, KY)
Big Bone Lick State Park – This quiet state park has so much to offer visitors!  Pack a picnic lunch and enjoy one of the playgrounds and picnic areas.  Walk up to the museum to see artifacts and then walk along the discovery trails to see live bison!  Pack fishing poles if you want to cast a line in their 7.5 acre lake (must have a fishing license)!  18 hole miniature golf opens up on April 1st!  It is FREE to get in the park and museum! (Approx. 60 minutes away in Union, KY)

Falls of the Ohio State Park – Located just a short drive over the Ohio River in Indiana, The Falls of the Ohio State Park is full of indoor and outdoor family fun!  The Interpretive Center is newly renovated with more hands-on exhibits!  Pack a lunch and eat next to the Ohio River.  Grab some dessert at The Widow's Walk Ice Creamery just down the road from the center and play at Ashland Park.  (Approx. 30 minutes away in Clarksville, IN)
Kentucky Down Under located in Horse Cave, Kentucky. Check Groupon before you go – they usually have a deal!
Shelby County – Check out our sister site, Shelby Family Fun, for family-friendly ideas in the Shelby County area!  The Shelby County Family Activity Center has a big indoor pool and great outdoor park!
Louisville – Of course, there's always good ol' Louisville that's jammed full of fun places and activities during Spring Break.  Check out this list for staycation ideas!