A Year of Family Fun in Crestwood
Crestwood is home to several family-friendly businesses and special events each year that are great for exploring, learning, being active and more. We've narrowed down some of the more popular and unique events throughout the year for you. Here is a year's worth of ideas for family-friendly fun in the city of Crestwood.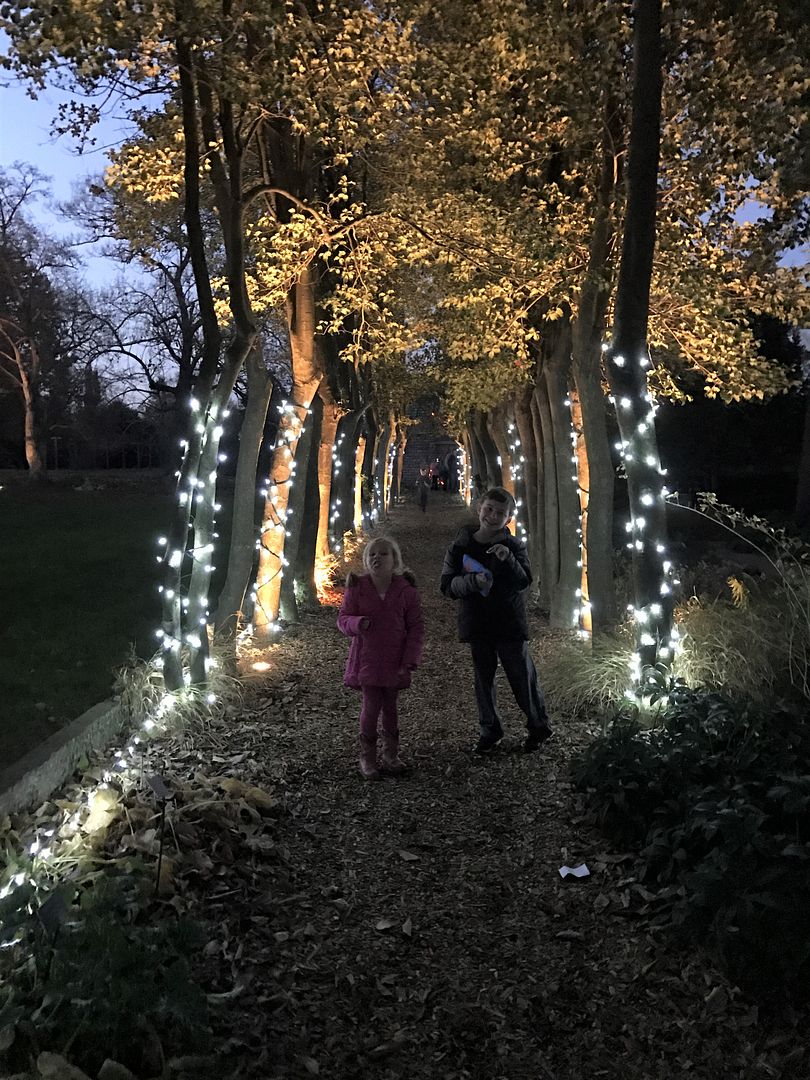 December:
–Yuletide at Yew Dell Botanical Gardens – Explore the beautiful gardens at night while sipping on hot cocoa. Visit with Santa, go on a scavenger hunt, do crafts together all while celebrating the spirit of the season.
-Take Hwy 22 all the way down to Hwy 53 and you'll run into Ballardsville Baptist Church. This church hosts a Living Nativity each December. Stay in your car and drive through the city of Bethlehem right down the road from your home. Make sure you stop at the end for your hot chocolate and cookies!
January:
-Families can enjoy indoor entertainment at the Oldham County Schools Arts Center. Catch a show, musical production or register for a class. There are classes for babies up to adults. Make sure you catch one of the Saturday morning clay workshops and at least one play a year. There is so much talent to be found and enjoy at the Arts Center.
–Upward Basketball & Cheerleading start in January. Games are held at Crestwood United Methodist Church and Crestwood Baptist Church. This program is a great way for children to be introduced to basketball and cheerleading in a very encouraging environment.
February:
-The holiday rush is finally gone and now is a great time to enroll your kids in an activity to release some energy! Crestwood is home to several martial art studios, dance lesson options, music lessons, indoor horse riding arenas, cross-fit for kids classes, gymnastics, swim lessons and more. All About Kids Sports Center is a great place to start lessons or go for open play. Soiree has beginner kid's dance classes for as low as $5 a class!
March:
-Go Easter egg hunting at one of the many Crestwood churches and businesses hosting an event.
-Did you resolve to exercise more in January? Put your new running skills to the test and register for the Cloverleaf 5k at Briar Hill Park. This race is part of several road races held in Oldham County.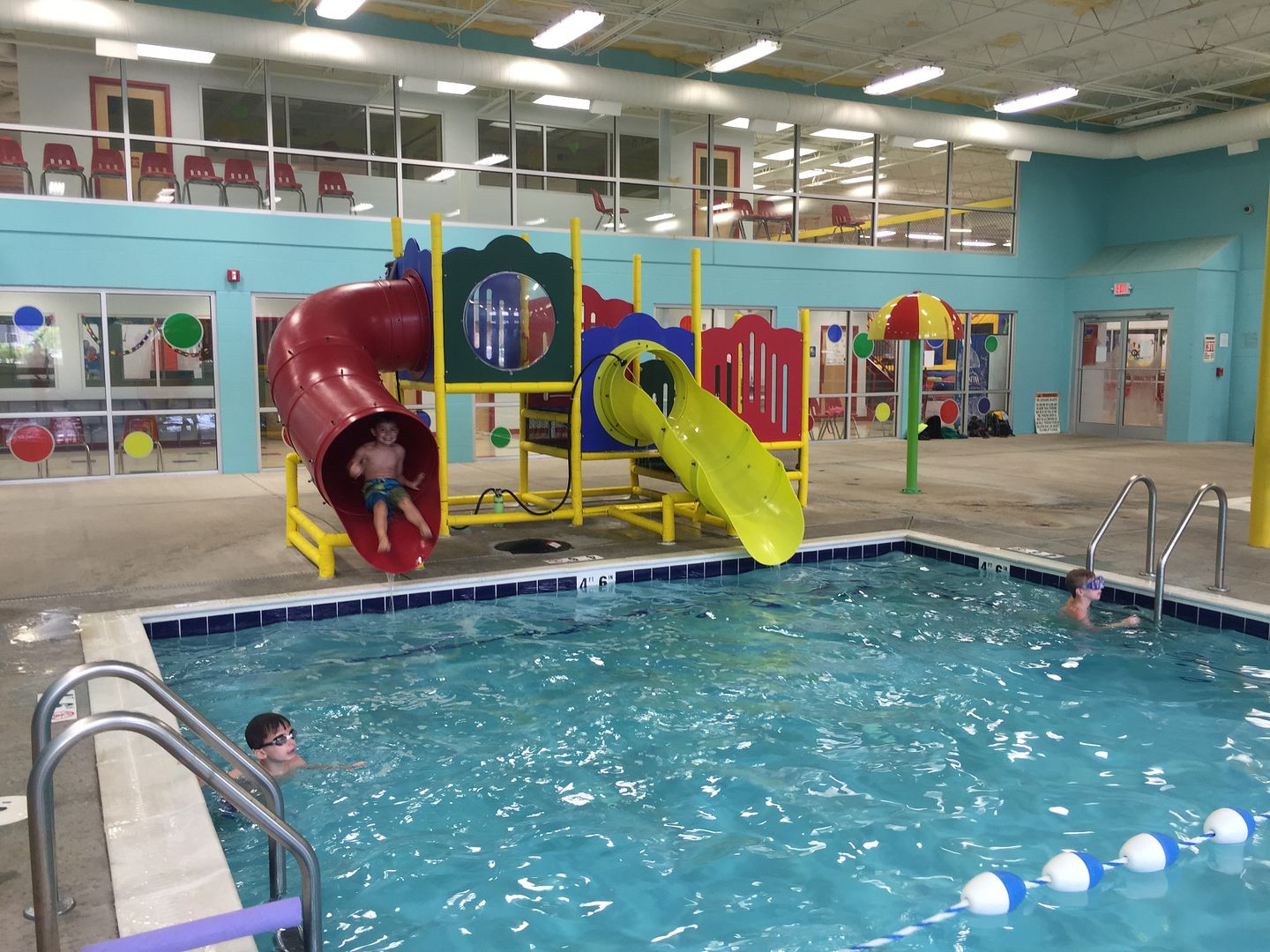 April:
-The weather is warming up – enjoy one of Crestwood's parks: Peggy Baker Park, Briar Hill Park & the NEW Maples Park is set to have an official grand opening celebration in 2018! We have our fingers crossed that Maples Park will eventually have many amenities that will bring more family fun to Crestwood. Future plans have been rumored to include an amphitheater and spray ground! Some of these parks have places to play tennis, basketball and sand volleyball. Briar Hill Park has a great, short paved circle path perfect for beginner bike riders.
-Check into a farm tour at the Bluebonnets and Bluegrass Alpaca Farm. We loved our tour and found it to be super fun, educational and memorable!
May:
-The Foxhollow Summer Concert Series starts this month and continues through September! Children, adults and four-legged friends are welcome to enjoy an outdoor concert, food trucks and exploring the farm.
-Want a night out with just adults? All About Kids has a Slumber Party once a month. Register your kids for a night filled with fun and activity while you check out 3rd Turn Brewery or the KY Artisan Distillery with friends. Or make it a family night and celebrate Cinco De Mayo together at Gustavo's Mexican Restaurant.
June:
-School's out! Enjoy the FREE Summer Reading events hosted at the South Oldham Public Library.
-Celebrate the start of summer with shaved iced at the one and only Shiver Shack!
July:
-Take a hike with the Brownsboro Trail Alliance. They host a special Family Sunflower Day during the summer.
-Need the kids to get out of the house for a few hours during the week? Crestwood has several Vacation Bible Schools and Summer Camps during July!
August:
-The summer is winding down, why not check out a good ol' fashion Summer Festival in the Street in nearby Pewee Valley? Listen to music, play carnival games and eat classic summertime food next to the iconic red caboose.
-Yew Dell Botanical Gardens still has a few Children in the Dell Saturdays left late into the Summer. Parents and Children learn about and explore nature together. There is a wonderful Fairy Garden that everyone seems to enjoy. If you enjoy learning about hummingbirds, butterflies and other pollinators, Yew Dell also has their Summer Hummer Buzz Fest in August.
September:
-Every Labor Day, Southeast Christian Church hosts FamilyPalooza for the community to come enjoy free carnival games, music, pony rides, a petting zoo, several bounce houses and cheap food. This is a large, family-friendly festival!
-The Fall Festivals are starting up this month also. Try to catch an outdoor movie in nearby Central Park or enjoy the Boy Scout Spaghetti Dinner and Carnival this month.
October:
-There is no shortage of Halloween events in Oldham County. One of the more popular events is right here in Crestwood: Boo Dell at Yew Dell. Trick or treat along the paved trails at Yew Dell Botanical Gardens.
-The popular Foxhollow Farm's Fall Festival is also this month.
November:
-Think cheap or free fun this month as you prepare to go into the busy holiday season. Crestwood Animal Hospital hosts monthly Vet Academy afternoons where children and parents are invited to learn about different vet, pet, animal etc related topics. The Oldham County Schools Arts Center has Maker Mondays for $5 where children are free to explore creating through upcycled materials. There is usually a ceramic workshop this month too. Catch a preschool story time at the library or after school activity for your older, school-aged children. If the trails aren't too muddy, walk the nature trail at Briar Hill Park or Foxhollow Farm and enjoy some of the fall foliage.
Thank you to The Weil Team for supporting Oldham Family Fun!