Addie's Goods in Crestwood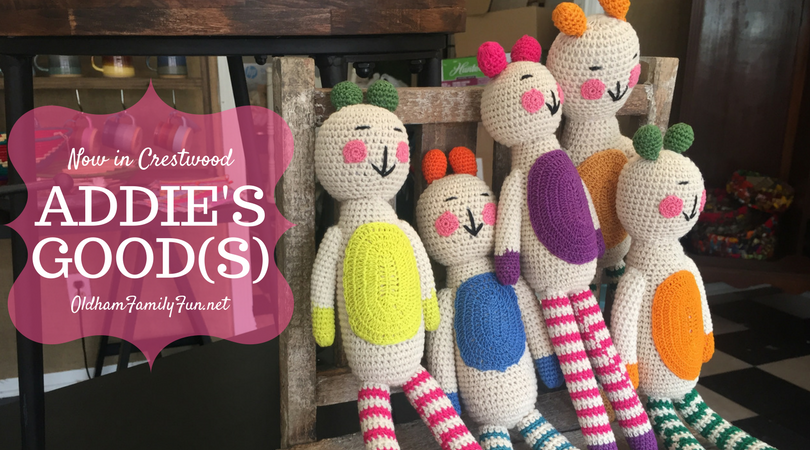 Addie's Goods
is back! The store reopened at a new location in Crestwood next to Gustavo's Mexican Grill. The new address is 6402 Westwind Way.
Read what we wrote about it when it first opened.
The new boutique offers Goods from the globe – Good for the globe. These are handmade goods by organizations offering economic empowerment and abundant life around the world. The items are all reasonably priced and make unique gifts while helping individuals around the world.
Visitors to the store can expect to see one of a kind merchandise from 29 different countries. A few of the items are signs made from recycled oil drums from Haiti, stuffed elephants and giraffes from Kenya, bracelets made in the U.S.A. that provide one week of water in the Central African Republic, adult and child aprons from Asia and scarves, purses and backpacks made from saris from India and exquisite jewelry and clothing from all over the world. There is so much more to see in the store!
Be sure to follow Addie's Goods on social media to keep up with the latest merchandise and store hours.