Animal Encounters in Oldham County, KY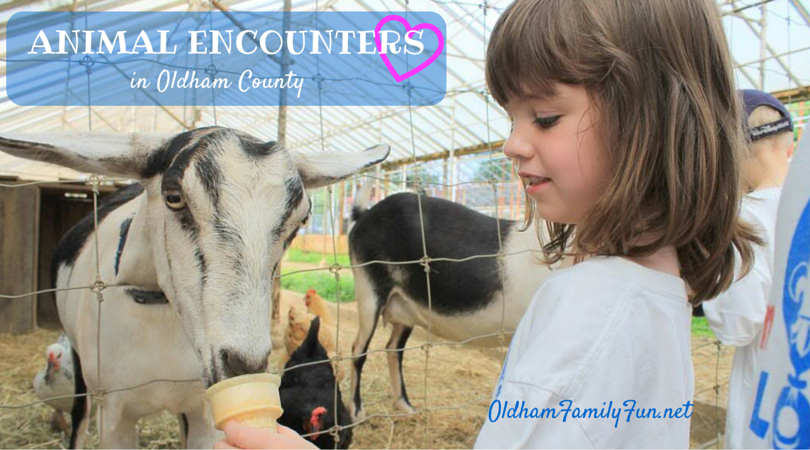 Do you have an animal or nature lover in your family? Oldham County has many animal encounter opportunities to pet, feed, learn about and love on our furry and slimy friends!
PETTING ZOOS
Henry's Ark Petting Zoo in Prospect – This petting zoo no longer allows feeding the animals. Free admission, donations are encouraged. Open year round, but not open on Monday. Expect to see animals such as zebras, deer, peacocks, goats, camels and more! Check their Facebook page for hours.
FARMS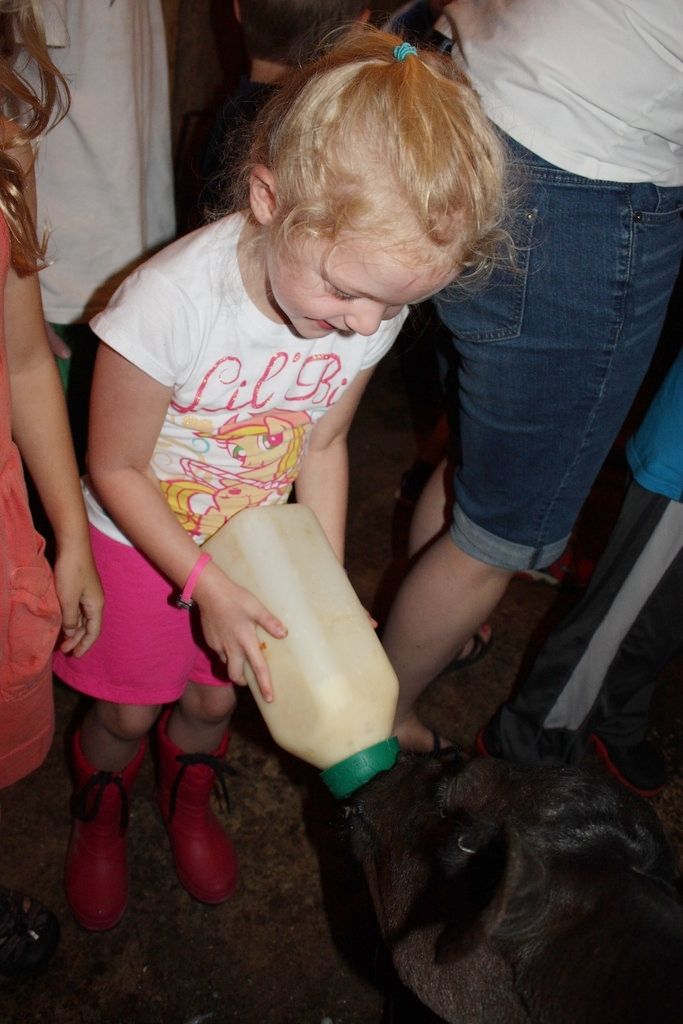 Bluebonnets & Bluegrass Alpaca Farm in Crestwood – This small alpaca farm and fiber studio welcomes visitors by appointment only. Tour fee depends on the number of visitors.
FoxHollow Farm in Crestwood – Explore this beautiful farm and expect to see cows, horses and maybe a few doggies!
Harvest Moon Farm in Crestwood – This dairy farm allows visitors an opportunity to learn about a working dairy farm and how we get milk from cows. Visitors can see a cow being milked, feed a calf and make flour meal. They do require a 10 person minimum for tours. Fee for the tour.
Hemmer Hill Sheep Farm in Crestwood – All ages are welcome to tour this sheep farm. In the Spring, visitors might see lamb births and get to bottle feed. Tours are by appointment and there is a fee.
Winding Meadows Horse Farm in LaGrange – This horse farm has tours geared toward children. Learn how the farm and horses inspired the children's book, "The Tails of Windy Meadows." No minimum guest number for tours to be given and they ask for a donation for the tour.
Woodland Farm in Goshen – Farm tours are available the first Thursday of each month, April-October. Visitors can see bison, pigs, chickens, horses, bees, other wildlife and family farm animals. The farm also has contemporary art throughout the grounds and a cool weather station! Minimum number of visitors required for tours and there is a fee.
PARKS
Creasey Mahan Nature Preserve in Goshen – This beautiful public nature preserve boasts trails and fields where one can possibly see deer running freely, frogs and turtles in the ponds, birds and other wild creatures! There is also an indoor Nature Center where visitors can learn more about Kentucy wildlife. Free admission, donations are encouraged and appreciated!
Wilborn Park in LaGrange – Public park where one can expect to see many wild geese! Feeding the geese is not permitted! You might even see some fish, turtles and frogs along the water's edge.
Yew Dell Botanical Gardens in Crestwood – There are 3 ponds on the grounds along the hiking trails. Visitors can possibly run into wild turkeys, deer, geese and beaver. The gardens and trails are also great for bird watchers and possible hummingbird sightings! Look for turtles and frogs around the water features, too! Children 12 and under are free to enter.
OTHER
Oldham County Public Library in LaGrange – Does your child enjoy watching birds? The librarians set up many bird feeders near the children's library windows. Check out some bird books and cuddle up near the windows together! The library also hosts many special events with animals and creatures featured!
Tractor Supply in LaGrange – Sometimes we like to take trips to farm and pet stores to see the animals available for adoption. Tractor Supply hosts adoption fairs for local pet rescue shelters. Visit them to love on the dogs and cats! During the spring, the store sells baby chicks and ducks for farm use.
Cabela's in Louisville – The store is not technically in Oldham County, but very close! Children will enjoy seeing the huge aquarium in the store!
As always, please contact the farm or business regarding tours, hours, fees and feeding rules prior to your visit.