April SUNdays at the Parklands
Sunny days are coming and The Parklands of Floyds Fork has a free program to learn more about the giant star!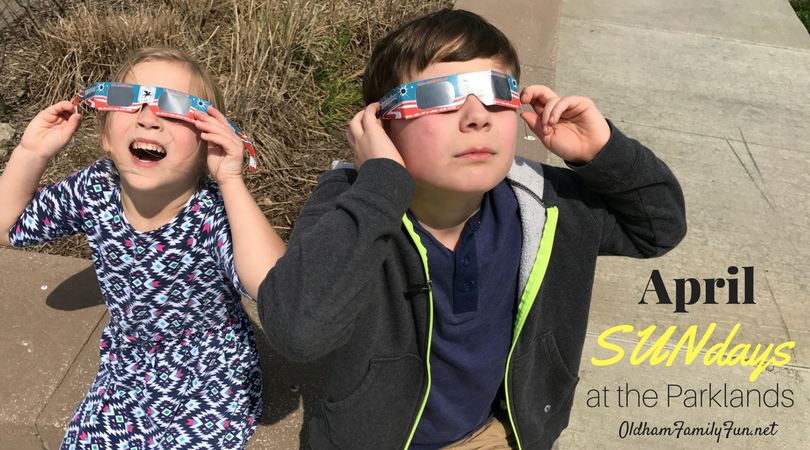 If you have a space enthusiast in your family, April SUNdays is a great way to learn more about our solar system in the beautiful surroundings of the Parklands.


Two years ago, we visited The Parklands of Floyds Fork to learn more about the 2017 Solar Eclipse. The Louisville Astronomical Society was set up at the park to educate families on how to properly view the sun. April SUNdays in The Parklands is back again this year and there are three Sundays to participate in this free program.

April SUNdays in the Parklands is a fun program put on by the Louisville Astronomical Society. On Sundays in April, members of the Louisville Astronomical Society will be at different sections of The Parklands from 1-3pm. Visitors can talk with a member of LAS, safely view the sun with one of their telescopes and learn about upcoming programs.
This year, visitors will view the sun safely as they observe Sol, the park's private star. LAS members will also show visitors sunspots and prominences on the sun, teach about NASA's Parker Solar Probe which is orbiting the sun and have a meteorite collection on hand.

The Louisville Astronomical Society members are very passionate and love to educate everyone about the solar system. We love seeing them set up at different areas of town and how patient and giving they are with their time and resources. Definitely try to check out one of the Sunday events and enjoy The Parklands as well.

April 7 – PNC Achievement Center, Beckley Creek Park
April 14 – Cliffside Center, Broad Run Park
April 28 – PNC Achievement Center, Beckley Creek Park