Cabela's Kids' Explorers Program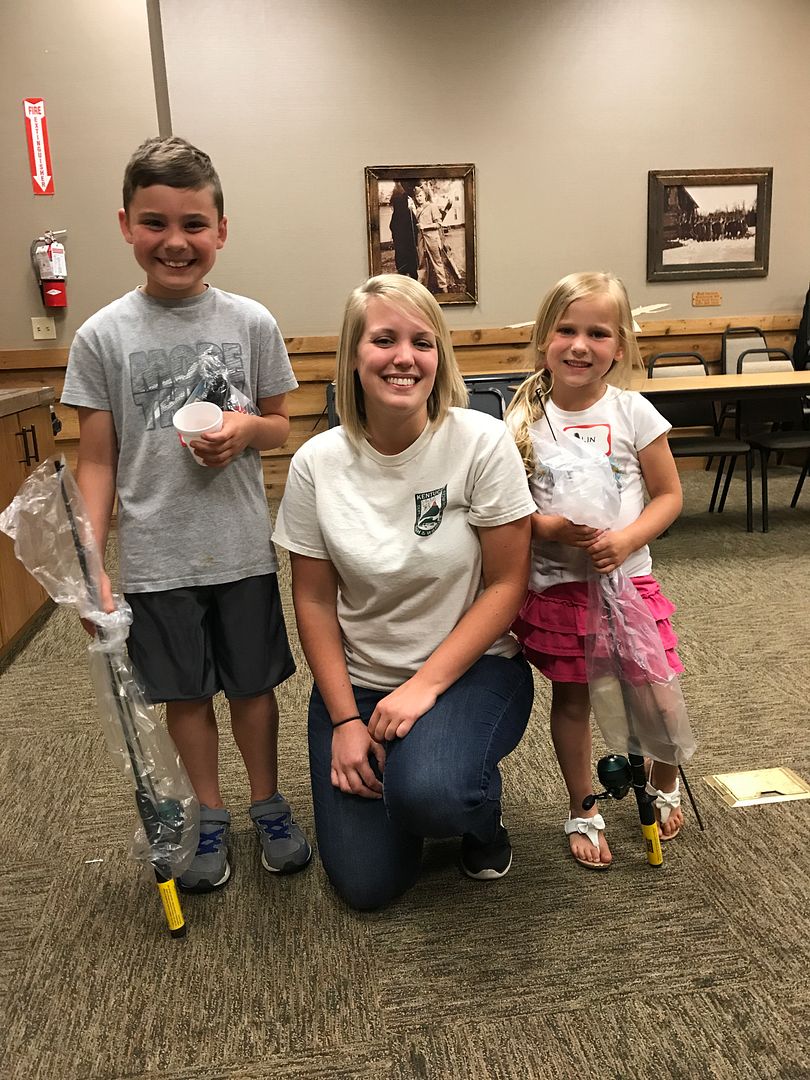 Who loves FREE fun in the summer?
Cabela's
has great evening workshops scheduled for children at their Louisville location. The "Kids' Explorers Program" is on Wednesday evenings 6-7pm.
The first program was Fishing Fun and boy did my kids have fun! There was a representative from the KY Department of Fish & Wildlife that spoke briefly about fishing in Kentucky. She also had a fun casting game for the kids to try out and gave tips as the kids practiced. Cabela's provided a few treats to go along with the fishing theme – shark gummies and worm gummies!
Each child participant received a (really nice) fishing pole, sunglasses and fishing bobber to take home! This was a great surprise for all of us. The Cabela's representative told us that there will be something special after each Explorer Program.
The fun, hands-on experience was amazing, the extra gifts were great bonuses to this program. We love that this is an evening program and it incorporates learning about the outdoors through fun and educational activities.
There are a variety of topics scheduled for the program, so be sure to check out their calendar! The program runs through July 12th, is completely free and open to children 11 and under. You do not have to pre-register for the event.
Cabela's is a short drive outside of Oldham County and is located at 5100 Norton Healthcare Blvd. Louisville, KY 40241.