Haunted Hike at Creasey Mahan Nature Preserve
We think Creasey Mahan's Haunted Hike is the perfect way to kick off your family's Halloween festivities!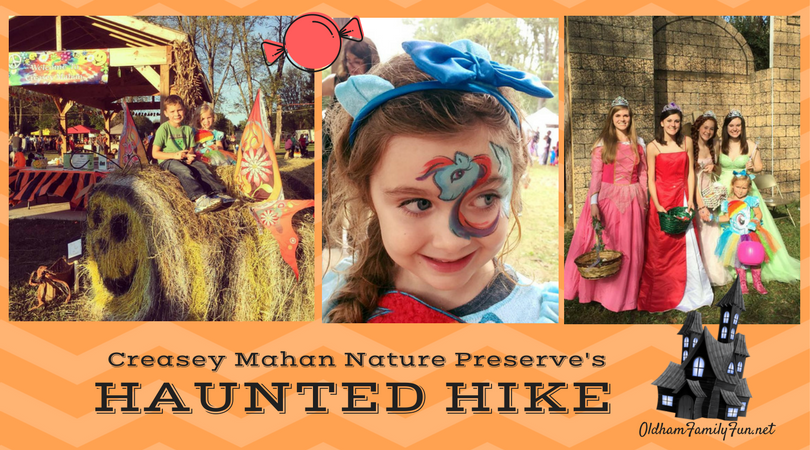 We enjoy this early October Halloween event because it allows our family to enjoy outdoor fun on a beautiful Nature Preserve. The kids get a perfect amount of treats along the trails, love playing on the hay, the hayride is thrilling and the Haunted House is entertaining and not scary.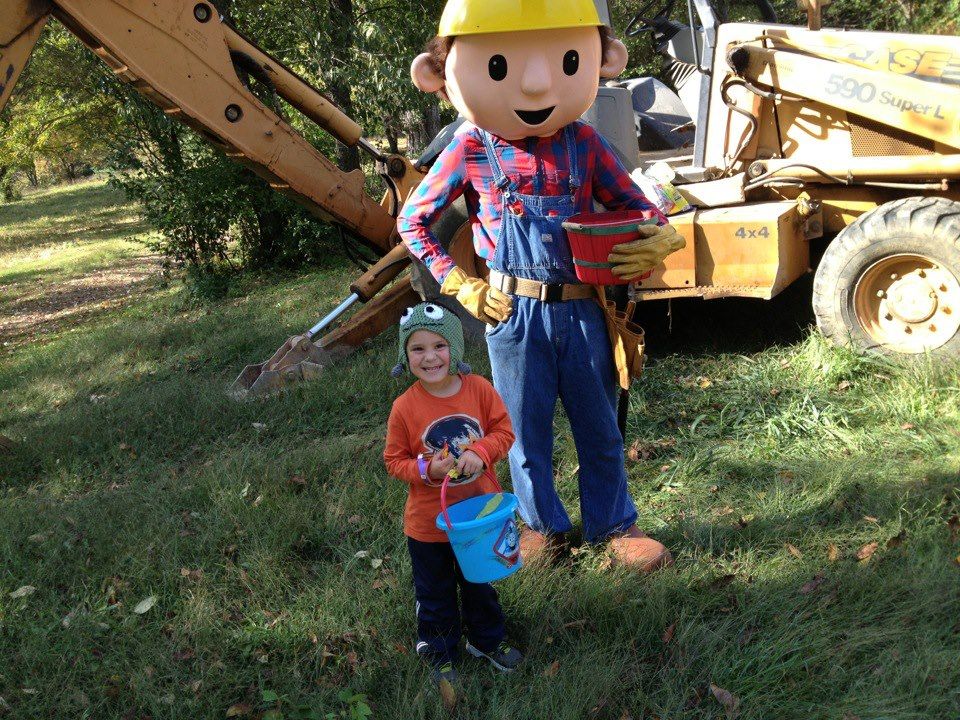 Get your costumes ready for lots of fun around the Nature Preserve. The 2019 date is set for Sunday, October 6th from 3-7pm. There is an admission fee of $7 for all visitors (Free for children 2 and under). The admission fee allows visitors to enjoy several activities:
Mile long Fantasy Trail through the Preserve's forest. This includes treats along the fun walk that has a princess castle, children's favorite characters, a train for kids to sit in and other fun sites.
Haunted House full of friendly (not scary) scenes for everyone to see.
Harvest Hay Village where several large haystacks are creatively painted as Halloween themed creatures and characters.
Hayride around the Preserve and down and around the hilly trails in the woods.
Crafts inside the Nature Center.
Face painting (some designs are an extra charge)
Enjoy the Inflatable Party Zone for an extra $5 per visitor. Pizza and ice cream will be sold at the event also. Be sure to go check out the new Forest Friends playground during your visit, too!
Creasey Mahan Nature Preserve is located at 12501 Harmony Landing Road in Goshen.