Leap Day Activities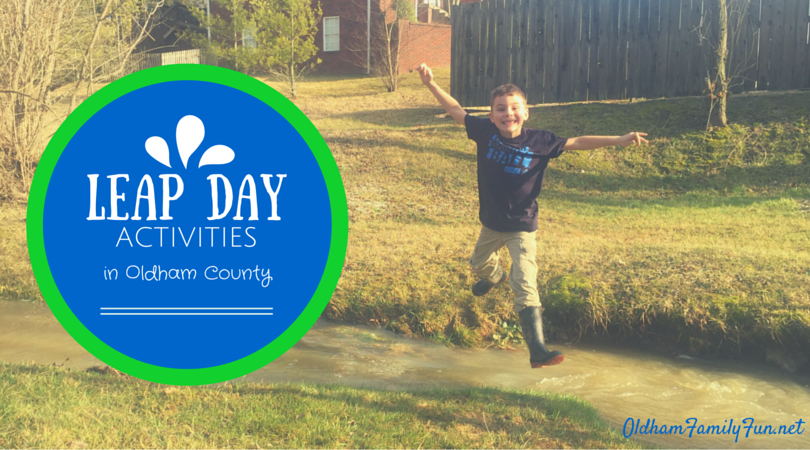 Leap Day occurs every four years! Here are our picks to celebrate the extra day, filled with fun and family! Happy February 29th!

Leap into reading fun at the Oldham County Public Library ! Check out a maker box, play a board game or visit the Discover Exoplanets exhibit at the Main Branch.
Leap and jump around at Power & Grace Gymnastics in Prospect. Open gym on Saturday 12-12:50pm
Leap into exploring the Creasey Mahan Nature Center! Find creatures in the center that leap and jump! Center is open on Saturday 10am-2pm
Leap for outdoor fun playing basketball at Peggy Baker Park, Wendell Moore Park or indoors at the LaGrange Community Center. Or play hopscotch, jump rope or hop like a frog at home or at a park!
Outside of Oldham County options:
Save some "extra" money with these
Museum Row Discounts!
Click on the link to learn which Louisville museums are offering 50% off admission in February. Some are as low as $5!
Derby Dinner Playhouse
is showing "A Year with Frog & Toad" on Leap Day. What a fitting show for the special day and it's super family-friendly!
Leap into the warm indoor
Mary T. Meagher pool
in Crescent Hill. The Friday before Leap Day is Family Night. Free swim from 7-9pm. We love swimming indoors during the colder months!