Mighty Titan Adventures
Mighty Titan Adventures
are a lot of fun for the entire family! Before your family gears up for your adventure on the course, here are some things you should know before you go!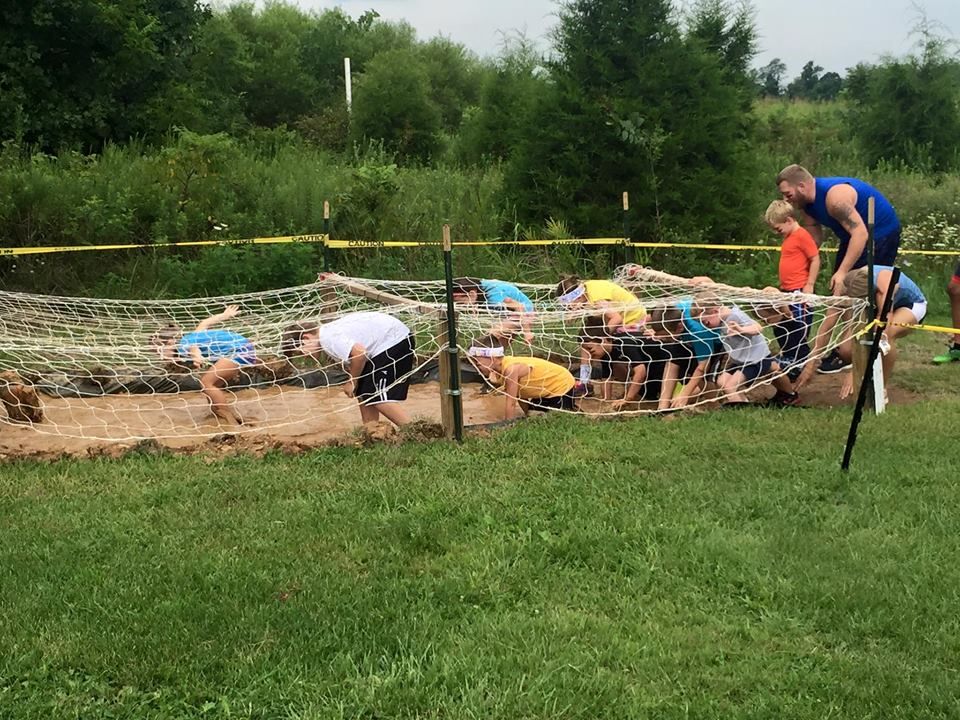 Register early!
Registering early ensures you get the wave time that you want and also the cheapest price! There's usually a discounted rate for each additional child that registers from each family. Our little Mighty Titans have learned that it's best to choose a wave that allows for time to go through the course more than once if desired! Some events allow for day of registration for an extra fee.
Get involved! Pump your kids up for the course – it's so much fun to cheer for everyone! We have seen personalized t-shirts and sweatbands, team names created and other cool ways families have turned the day into something special for the children. Also, because some of the courses are for children as young as 4 years old, parents are encouraged to do the course with the children. Don't be afraid to have a little muddy fun with the kids!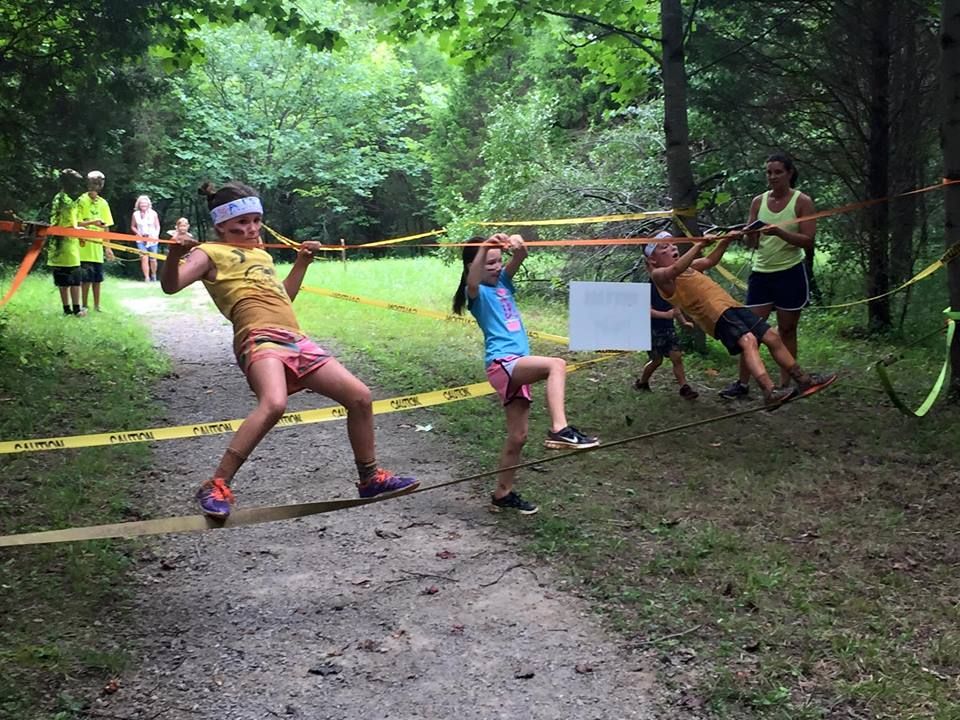 Prepare to be challenged while having fun!
The courses vary in length and offer a great balance between challenging obstacles and extreme fun! Some courses have tunnels to crawl through, nets to climb, walls to maneuver, tight ropes to walk, slippery slides and of course MUD! Obstacles can be skipped if children don't want to do them. There are helpers along the course to assist the runners and also to make sure everyone stays safe. Parents can also walk alongside the course to cheer and help.
Wear old gear! If children participate in one of the Mud Runs, they will certainly get dirty! Wear shoes that are good for running and won't slip off. Usually there is a firetruck hose down after the races to help get rid of some of the mud. Pack towels to use to dry off and for your car! An extra set of clothes is also good to have and plastic bags for the dirty race gear.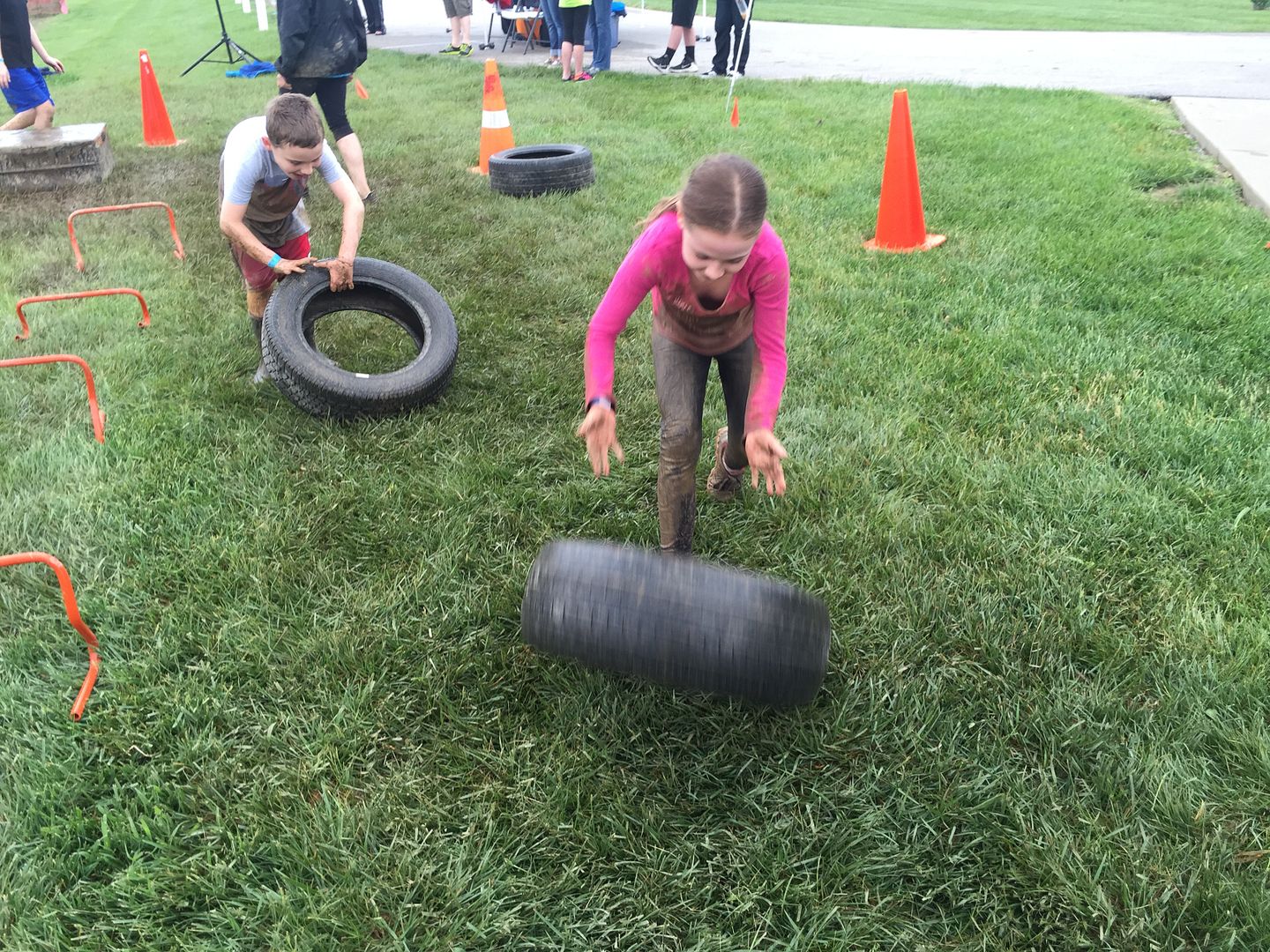 Bring snacks & water!
As with any physical activity, make sure your Mighty Titan is well-nourished before and after the race. Participants are given a finishing award and a refreshment, but it's best to have some extra snacks and water on hand. Some of the races take place on very hot days! Food and drinks are sold at some of the race events also.
Take a before & after shot! Kids and parents get a kick out of seeing how dirty the Mighty Titans get along the course! Plus, who doesn't love a good "Finishers" pic?
We love Mighty Titan Adventures for offering a fun way for families to be physically active together while having fun. Families walk away with cool stories and memories. Follow Mighty Titan Adventures on Facebook
here
to stay up to date on events!