Nachand Canoe & Kayak Rental in Prospect
We found a fun outdoor activity just outside Oldham County that you should check out this summer!


Nachand Canoe & Kayak is located at 7001 River Road in Prospect.  We recently took a fun 4 hour kayak trip down Harrods Creek with some friends.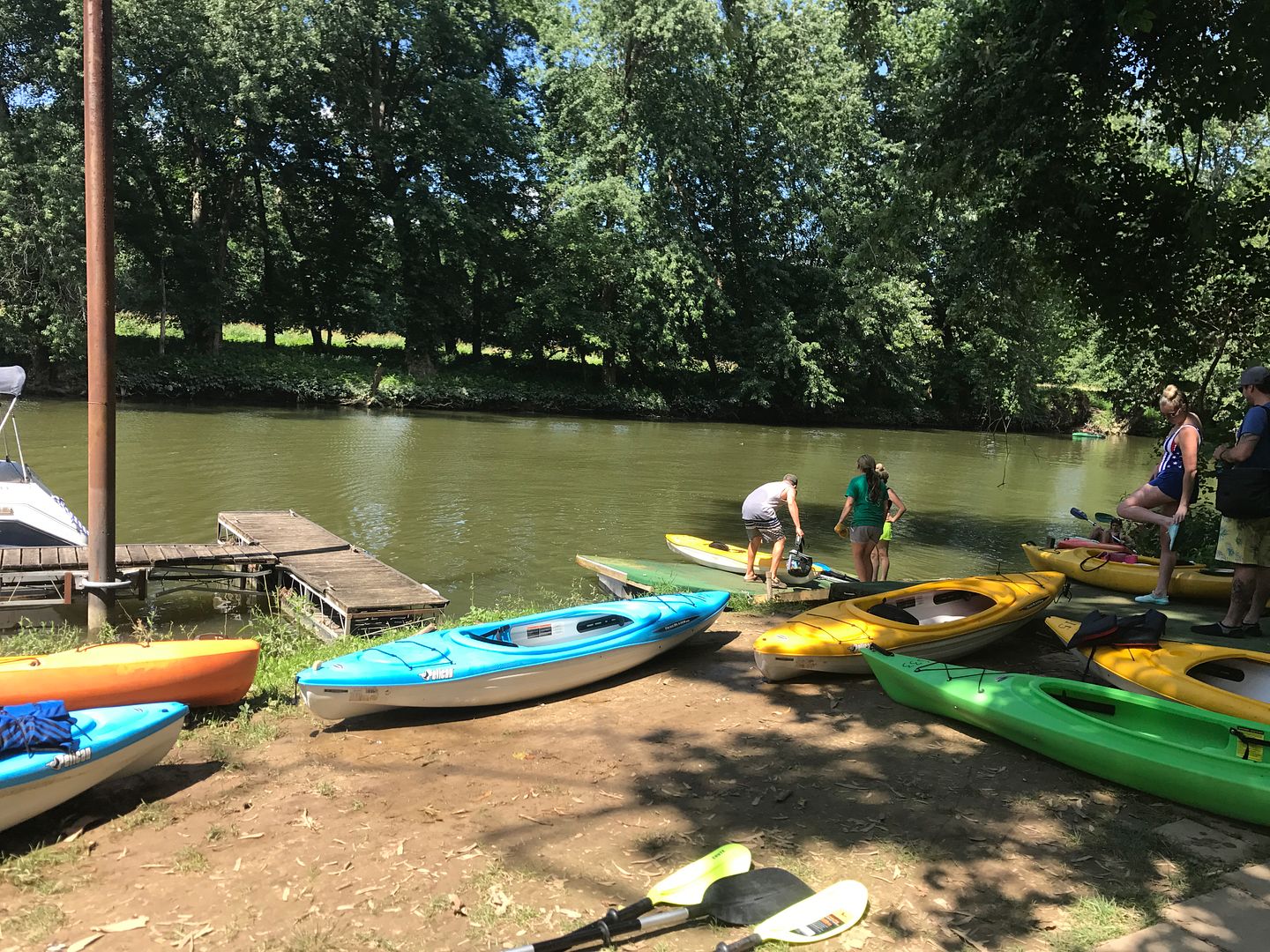 Nachand Canoe & Kayak offers kayak, canoe and paddle board rentals.  You can choose 4 or 8 hour trips.  You can also choose a single kayak or double kayak.  Prices vary for each type of rental and there's usually a 10% discount code for booking online.  Walk-up rentals are available, but it's best to make reservations ahead of time.
Our group was a mix of single and double kayak rentals.  A single kayak rental for 4 hours was $35 and the double kayak rental was $60.  After signing all necessary waivers, our group was quickly on our way down Harrods Creek.  They provide life vests, but many of our group members mentioned that they wished they had brought their personal life vests because some of the ones at Nachand were wet or damp.  We should have expected that to be the case, but didn't think of that possibility beforehand. 
You can choose to venture down Harrods Creek or up toward the Ohio River and the Captain's Quarter's area. You, however, are not allowed to kayak on the Ohio River.  You will pass a few slow moving boats on Harrods Creek, but the majority of our trip was smooth, peaceful, deep water.  There were quite a lot of down trees and debris in the creek during our trip, but nothing we couldn't navigate.  One other characteristic of Harrods Creek we should mention is that there is little to no current on it.  This is a positive because trips booked on Harrods Creek do not include a designated end or pick up point.  The trip is four hours and that means you have to give yourself time to make the trip back to the launch area.  No current means you aren't paddling against it on the way back.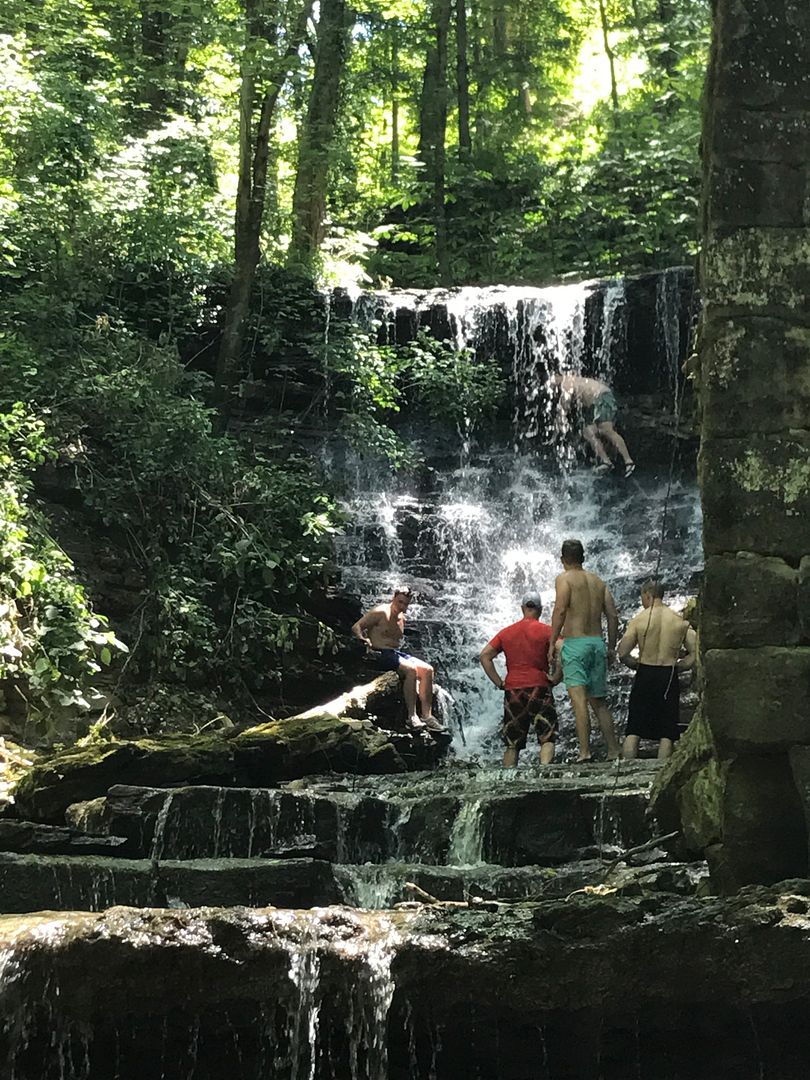 Harrods Creek offers areas of shade at some points because both banks are tree lined.  We saw several deer along the banks and turtles sunbathing on logs.  Harrods Creek Park is visible during the trip also.  The best part of the trip was the waterfall at our turn around point.  We put our kayaks on the shore, located the wet water spring entering the creek and walked a short trip up a bluff to find an amazing waterfall tucked in the woods.  Make sure you are wearing a good pair of water shoes, applied some bug spray and if possible, bring a camera.  The waterfall is beautiful and offers great photo ops.  There is a steel ladder to climb to another level of the waterfall if you choose to do so.
We saw many families enjoying the rentals either in kayaks or canoes.  There were a few children at the waterfall as well.  If your children are patient enough to endure a 4 hour long trip down Harrods Creek, we would recommend including them.  There are paddleboards for children available for rental also.  We loved doing this with other couples as a fun outdoor activity.  Make sure you pack waters and maybe some light snacks.  There are spots on the kayaks to secure small coolers.  There wasn't any instruction given to our group, so we recommend asking if it's available before you book if you're apprehensive about giving kayaking a try for the first time.  You can also bring your dog along for the ride.


Nachand Canoe and Kayak Rental is located at 7001 River Road in Prospect.  Rentals are available 7 days a week 9am-6pm