Oldham County Preschool Directory
This is a partially sponsored post.
Best List of Preschools in Oldham County!
If you're looking for a preschool or childcare center for a little one in your life, Oldham County has many to choose from.  We have compiled a list of centers and programs in the county for families.
The Chatterbox Preschool program is designed to meet the needs of 3-5 year olds with and without developmental disabilities. Each class has between 8-10 students and is led by a certified teacher and classroom assistant. Our program focuses on strengthening speech and language skills, phonemic awareness and building confidence across all developmental domains. The classroom incorporates the Ski-Hi curriculum, Handwriting Without Tears, Letterland and the use of many visual supports and hands on activities. We provide periodic formal assessment to monitor progress in cognitive, communication and social skills. An occupational therapist and speech language pathologist will visit bi-weekly to provide ongoing consultation with the preschool teacher.  502-384-0910
St. Francis Preschool is a joyful place that seeks to foster curiosity and wonder. We believe that allowing students to explore, investigate, and create is the perfect medium for motivating learning. Because of these values, our curriculum is one that emerges from the daily experiences and interests of the children. Social, physical, and cognitive skills grow freely in this fertile ground of play and exploration. While facilitating these experiences, our teachers assure that children are challenged by utilizing open-ended questions to encourage problem-solving, imagination, and creativity. Student artifacts such as photographs, paintings, and clay-work, as well as completed individual and group projects, fill the classrooms. We believe that outdoor play encourages an appreciation for the environment and fosters creativity and a sense of wonder. Here, children have a say in what they do and how they do it, and teachers encourage learning to be an exciting journey every day. 502-795-3380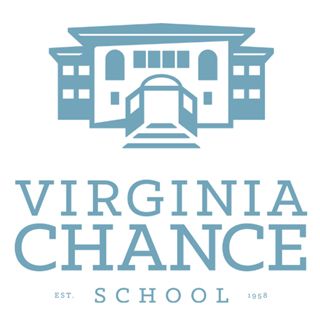 Where You Start Matters. With over 50 years as Louisville's premier progressive school for children age 2-through-5th-grade, we continually set new standards for best practices in education. Virginia Chance School provides two lead teachers in every classroom, integrated outdoor learning for all students, a Play-Based Preschool curriculum with real Science, Spanish, Art, Music and P.E. classes by specialist teachers in dedicated classrooms, and a multi-age elementary program.
Call now to arrange a tour of our school and 26-acre campus that includes woods, fields, gardens, Goose Creek and The Learning Greenhouse! It's the ideal place for children to develop a lifelong love of learning.
Tour Today! 502-425-6904 or admissions@chanceschool.org
Virginia Chance School
4200 Lime Kiln Lane, Louisville, KY 40222
www.Instagram.com/VirginiaChanceSchool
www.ChanceSchool.org
---
BUCKNER
Loving Hands Learning Center
1000 Buckner Center Suite 1, LaGrange, KY 40031
Southside Christian Child Care & Preschool
3419 Cedar Point Road Buckner, KY 40031
502-222-1999
---
CRESTWOOD
Bluebird Cottage School
8905 Hwy 329 Crestwood, KY, 40014
502-544-0603
The Chatter Box
6317 Hwy 329 Crestwood, KY 40014
502-384-0910
Crestwood Childcare & Learning Center
7018 Hughes Ave Crestwood, KY 40014
502-241-5071
Crestwood Preschool Academy
5719 Hwy 22 Crestwood, KY 40014
502-376-9297
Crestwood United Methodist Church
7214 Kavanaugh Road Crestwood. KY 40014
502-553-9362
Cadence Academy
8905 W Hwy 22 Crestwood, KY 40014
502-243-8484
---
GOSHEN
St. Francis Preschool
11000 US Hwy 42 Goshen, KY 40026
502-795-3380
Thrive Forest School
Creasey Mahan Nature Preserve
12501 Harmony Landing Road Goshen, KY 40026
---
LAGRANGE
Covenant United Methodist Church Preschool
909 West Jefferson Street LaGrange, KY 40031
502-222-9925
Kids Haven, by Sandy
1010 Oldham Oaks Road LaGrange, KY 40031
502-222-5008
LaGrange Baptist Church Preschool
1139 Commerce Parkway LaGrange, KY 40031
502-643-7169
The Learning Garden
2100 Spencer Court LaGrange, KY 40031
502-222-1700
Oldham County Head Start
230 Yager Ave, Ste. 5 LaGrange, KY 40031
502-602-0130
Oldham County Preschool
4309 Brown Blvd. LaGrange, KY 40031
502-222-3700
The B Hive Childcare Academy
230 Yager Ave LaGrange, KY 40031
502-265-7133
---
PEWEE VALLEY
Pewee Valley Presbyterian Church Child Development Center
119 Central Avenue Pewee Valley, KY 40056
502-241-0177
St. Aloysius Preschool
122 Mount Mercy Drive Pewee Valley, KY 40056
502-241-8516 x1010
Preschool@StAloysiuspwv.org

St. James Episcopal Church Preschool
401 LaGrange Road Pewee Valley, KY 40056
502-243-3394
---
PROSPECT
Prospect Preschool Academy
13001West Hwy 42 Prospect, KY 40059
502-228-4007
Saint John United Methodist Preschool
12700 West Hwy 42 Prospect, KY 40059
502-753-1768