Pickleball at Wendell Moore Park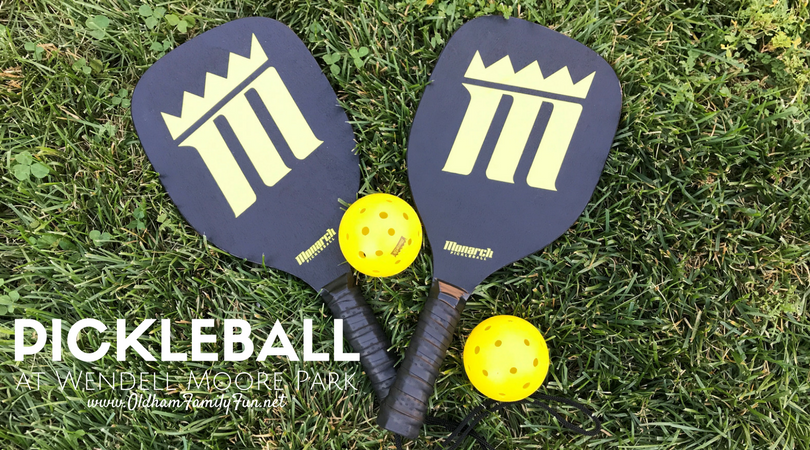 If you haven't heard, there are new Pickleball courts at Wendell Moore Park in LaGrange! We had never played before, so we checked it out over the weekend.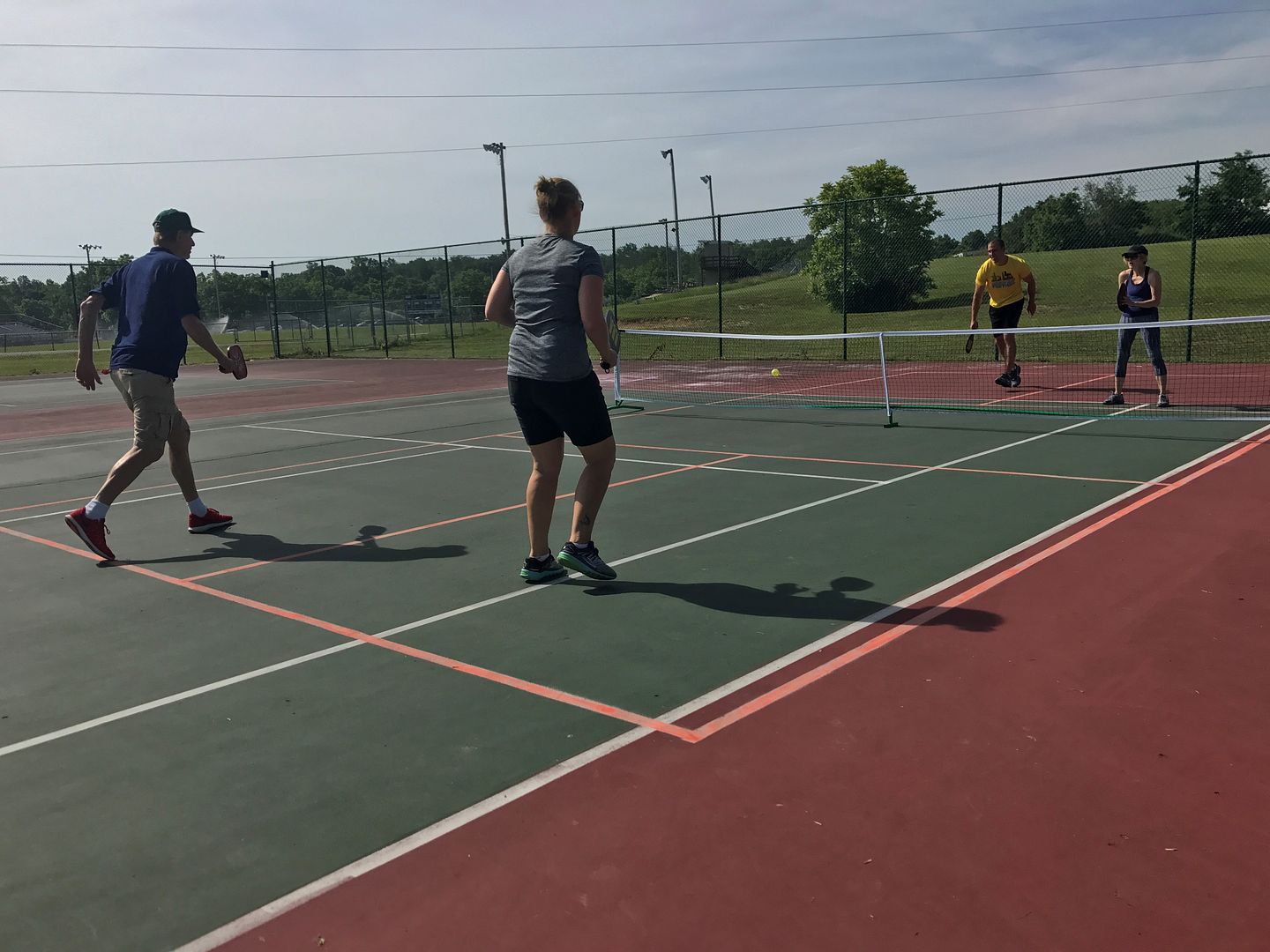 Because the courts are still fairly new, I had to contact the John W. Black Community Center for information on how to set up a time to play. Mr. Bill Hopkins helped coordinate the Pickleball courts and he was my main contact.
Currently, there is outdoor play scheduled for Tuesday and Thursday evenings 6-9pm and Saturday mornings 9am-12pm at Wendell Moore. This is the schedule for June & July. (This is always subject to change without us knowing, so please double check with the park before making a trip.) We understand that it's a walk-up basis at the moment and the future plan is to have the nets on-site in a lockbox for the public to use. (*6/16 update: the lockbox system is now in place.) Once the lockbox system is in place, you will need to know how to assemble the net. The game is played on a court half the size of a tennis court.
Mr. Hopkins suggested that we watch some YouTube videos on the sport and to check out www.usapa.org to learn more about the rules. After watching some of the videos and reading some information, we found that there is a lot more to Pickleball than we originally assumed. The sport has elements of tennis, badminton and table tennis, but don't be fooled – it is it's own game!
We can't possibly begin to pretend we are experts on Pickleball, but we can tell you that new players must learn about "the kitchen," the importance of the bounce rules and the funny way of calling out the score before each serve. A few elements will become more natural as you start to practice on the court. New players will soon learn that power isn't as important as it is in tennis, finesse is your friend, the game is played near the net, you must be quick, the wiffle-like ball can trick you and there's not much bounce to the ball either.
We had a lot of fun during our first experience with Pickleball. There are two courts at Wendell Moore Park. The LaGrange Community Center has three indoor courts and scheduled times to play and train also. Training is Tuesday mornings at the LaGrange Community Center. You can play for free at both places, but you will need to bring your own paddle and balls to Wendell Moore Park. (We were able to find a set for under $20 at Dick's Sporting Goods.)
We are excited for this new addition to the Oldham County Parks & Rec system. Make sure you watch their Facebook page and website for future information on the developing program. Give Pickleball a try!