Power & Grace: Gymnastics & Dance
A new gymnastics and dance studio recently opened up in Prospect and we got to check it out during preschool open play.
Power and Grace Gymnastics and Dance
is located in the Kroger Shopping Center at 6011 Timber Ridge Drive, just outside of Oldham County. When we arrived, the owner, Suzanne, welcomed us and was super friendly. She explained how open play works and showed us some of the studio. Caregivers are welcome to be involved in the open play or can choose to wait in the comfy lounge area. There are several chairs and a couch with a TV near the windows to see the children playing on the gymnastics floor.
The gymnastics floor has several pieces of equipment for children to explore. Along one wall is a long tumble track trampoline, there are three horizontal bars and balance beams set at different heights and more mats for tumbling. Other toys were brought out during open play also. Ride on toys, hula hoops, a smaller trampoline, a bowling game and scarves were a few of the items we saw.
The long rectangle room made it easy for me to keep track of my preschooler while she played. The restrooms and water were also conveniently located near the gymnastics floor. I also appreciated that the owner was out playing with the children and also assisting them on the equipment. As the hour long play time came to an end, she turned on Taylor Swift's "Shake It Off" and the kids had a blast dancing with long ribbons. There was a light snack and drink for each child after open play. For older children, Power and Grace offers school-aged open play also.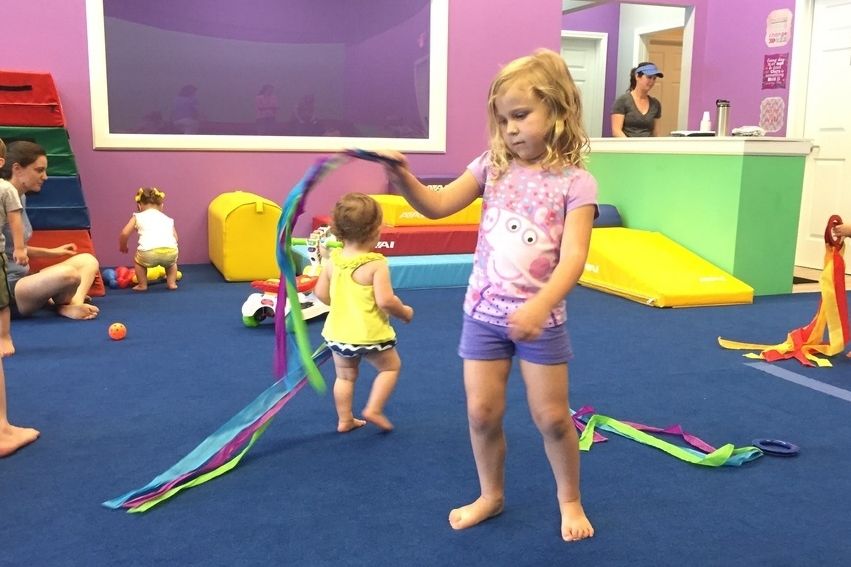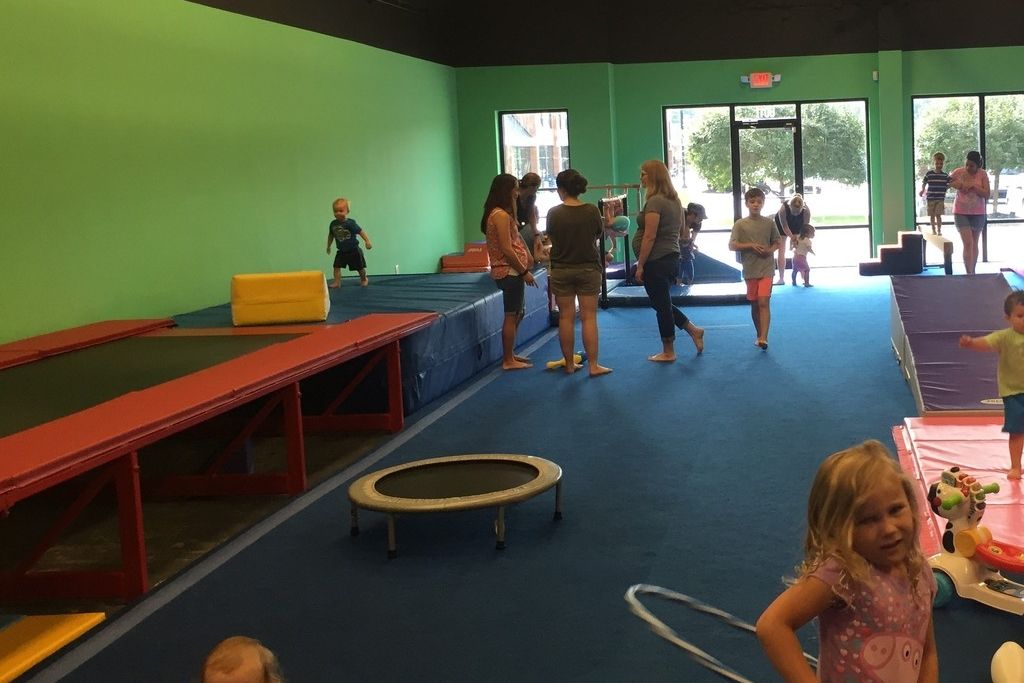 Power and Grace also offers organized gymnastic and dance classes for children 3-12 years old. There is also Parent & Me classes for children younger than 3 and a Super Power class for children with special needs. Along with the gymnastic and dance skills, there is a character word each week that the teachers focus on with the students. Students learn the importance of character traits like integrity, courage and patience. Check out their schedule for the class times; there are several options available for the age groups ranging from morning to evening times. Follow them on
Facebook
also to learn about Parents Night Out and Birthday Parties.
There is a one time annual membership fee of $35 to cover insurance for the gymnasts and dancers. Classes are $66 a month and open play times are $3. Power and Grace is working on offering frequent visitor cards and there are discounts for families that enroll more than one child in programs.
There is a very welcoming and warm atmosphere at Power and Grace Gymnastic and Dance. We enjoyed visiting this family-owned and operated studio. My preschooler enjoyed exploring the equipment during open play and I appreciated the owner's personal involvement and attention she showed the parents and children.
Check out Power and Grace Gymnastics and Dance in Prospect!