Restaurants and Other Places to Eat in Oldham County
What's your favorite place to eat in Oldham County? With indoor capacity limited for our restaurants, it's important that we try to support our local restaurants.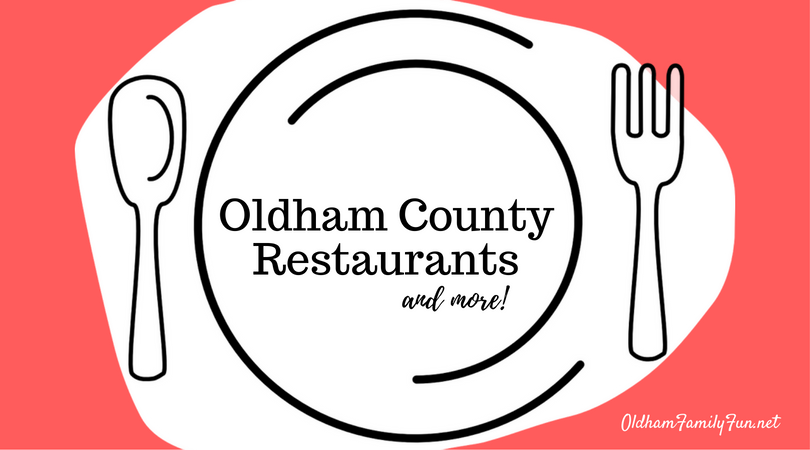 Whether you choose to dine in, get takeout or buy a gift card, let's support these local family businesses!
Where to eat, drink & have a treat in Oldham County. 
Updated on 2/19/2023
Please let us know if we missed someone!
---
Pewee Valley
---
Crestwood
A Taste of Thai
Backside Grill (Located at 3rd Turn Oldham Gardens)
China King
Cravings Byanca
Crestwood Bistro
Crestwood Meats
Crestwood Shakes
El Nopal Mexican Restaurant
Gustavo's Mexican Grill
Hometown Pizza
Rikishi Japanese Restaurant
Red Pepper Deli & Catering
Red Pepper Pizza
The Shiver Shack (seasonal) (Review here.)
Taqueria Crestwood
Wilder's Cafe
---
Buckner
Frascelli's NY Deli & Pizzeria
Fitz Freeze Frozen Treats (seasonal) (Review here.)
Mi Tierra Mexican Restaurant
Restaurante El Jibarito
---
LaGrange
Catlett's Deli
Cattleman's Roadhouse
Chen Garden
Dough Baby Donuts
El Alcapulco Mexican Restaurant
El Nopal Mexican Restaurant
Ernesto's Mexican Cuisine
Gustavo's Mexican Grill
Hometown Pizza
Kebabz Heaven
LaGrange Coffee Roasters
LaGrange Protein Bar
Main Street Bourbon & Ale House
Neveria y Paleteria Cinco de Mayo
Oldham Nutricion
Oli Pollo (Review here.)
One Nineteen West Main
Prost Brew Pub
Q&A Sweet Treats
Raw Sushi Bar & Grill
Red Pepper Deli & Catering
Revival Coffee Company
SavorMex
The Wok
Wally's
---
Westport
Knock on Wood Country Mercantile
---
Goshen
Goshen General Store
Barn 8 at Hermitage Farm
Kaelin's General Store 
---
Prospect
Blackstone Grill
Dragon Café
Gracious Plenty
Gustavo's Mexican Grill
j. Harrod's Restaurant
Mi Tierra Mexican Restaurant
Please & Thank You
Outdoor Dining Options HERE.