Review of Briar Hill Park in Crestwood, KY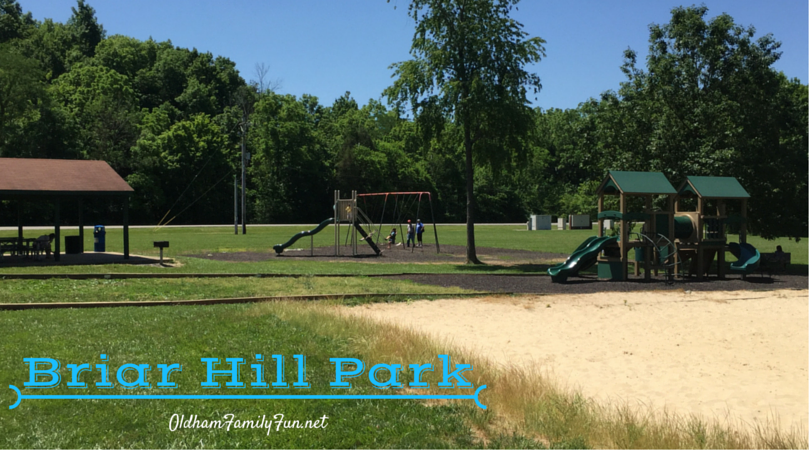 Location: 7400 E Orchard Grass Blvd Crestwood
Briar Hill Park can be reached off of Hwy 22 in Crestwood. It sits between the Orchard Grass and Briar Hills neighborhoods. This park has a lot to offer visitors, but we were disappointed in the condition of the park on the day that we visited. It was missing several playground features that were there the last time we visited. The bucket swings for younger children and the jungle gym were gone. The restrooms were also in terrible condition. We are hoping that the missing playground components will be replaced soon and we just caught the restrooms on a bad day (ha!).
There are a few extra features that make up for the shrinking playground aspect of the park. The sand volleyball court is great for kids to either actually play volleyball or for digging and playing. The paved path around the playground is convenient for walking and biking. On a warm day, my kids love to explore the hiking trails and creek. Pack old shoes and bug spray and explore outside the playground area. Learn more about the trails in our
Hiking & Walking Trails
list.
Playground Features:
Small play structure

4 swings

1 large individual slide and smaller slides

Rubber mulch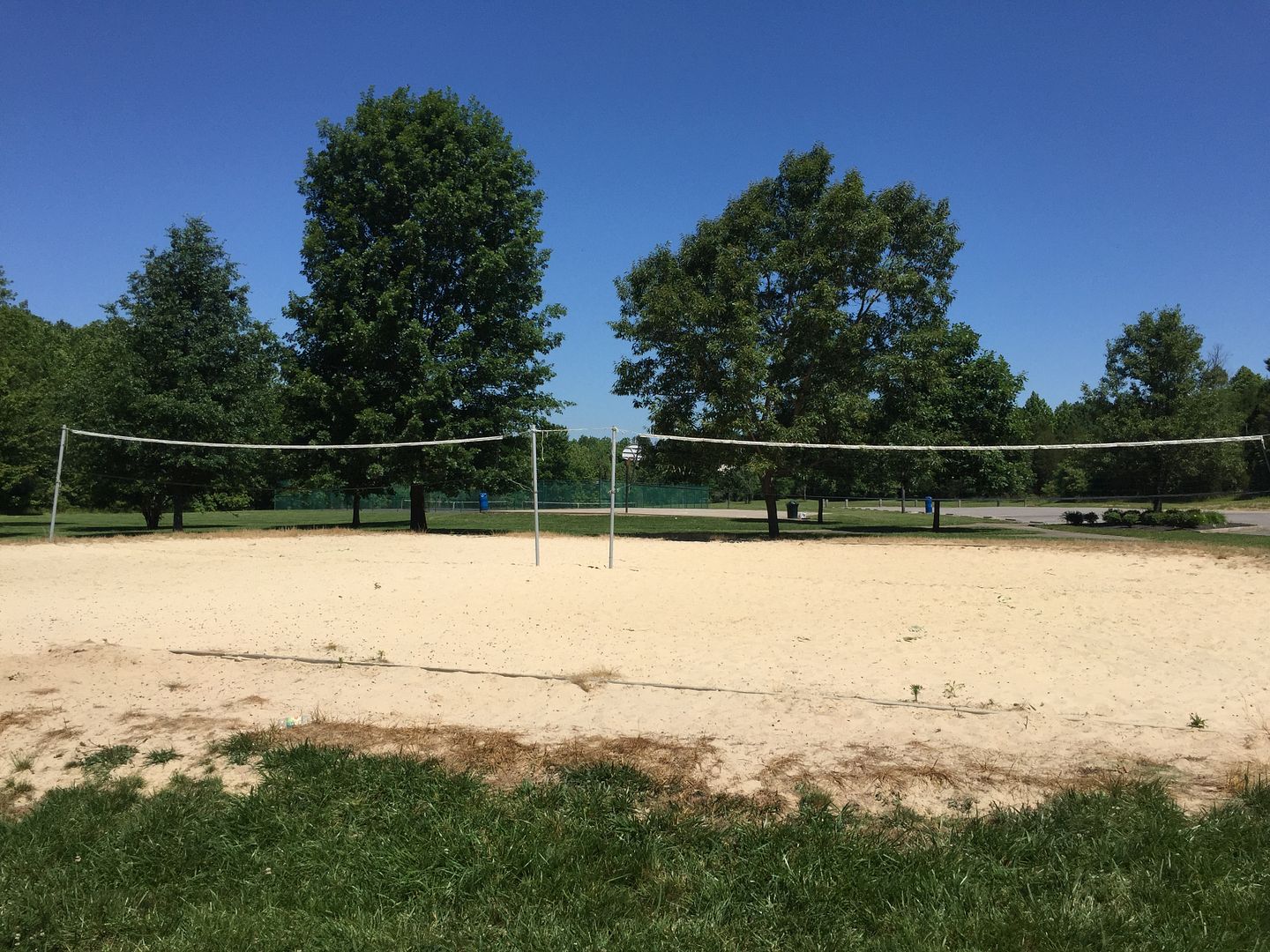 Other Features at the Park:
Sand volleyball with 2 nets

Basketball court with two goals

2 Tennis courts

Paved path

Hiking/biking trails

Creek
Amenities:
Covered picnic area near playground with several tables

Additional covered picnic area near trails

Park benches

Restrooms

Water fountain