Review of Walmart"s Online Grocery Pickup Service in LaGrange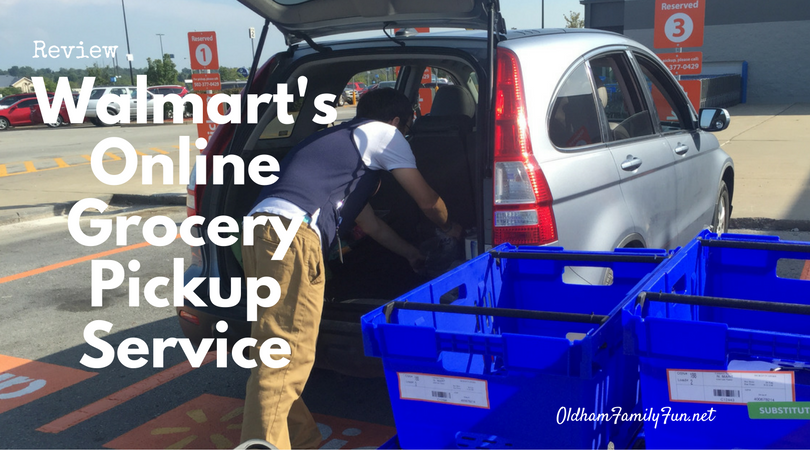 I personally do not like to grocery shop so when I heard that the LaGrange Walmart is now offering curbside pickup of groceries ordered online, I knew I had to try it! This is a FREE service with a minimum order amount of $30.
GETTING STARTED: I went to www.Walmart.com on my iPhone and clicked on the Free Grocery Pickup icon. There is also a Walmart Grocery app that you can use or you can go online to Grocery Pickup for ordering. You will have to create an account if you don't have one already. You also will have to enter your zip code to find the LaGrange store (or whatever closest participating Walmart you want to use). Once you have selected your store, you choose a timeslot for pickup that works for you. Same-day pickup is available if you place your order before 10am. Otherwise, the times to choose start at 8am and go up to 8pm for the following day.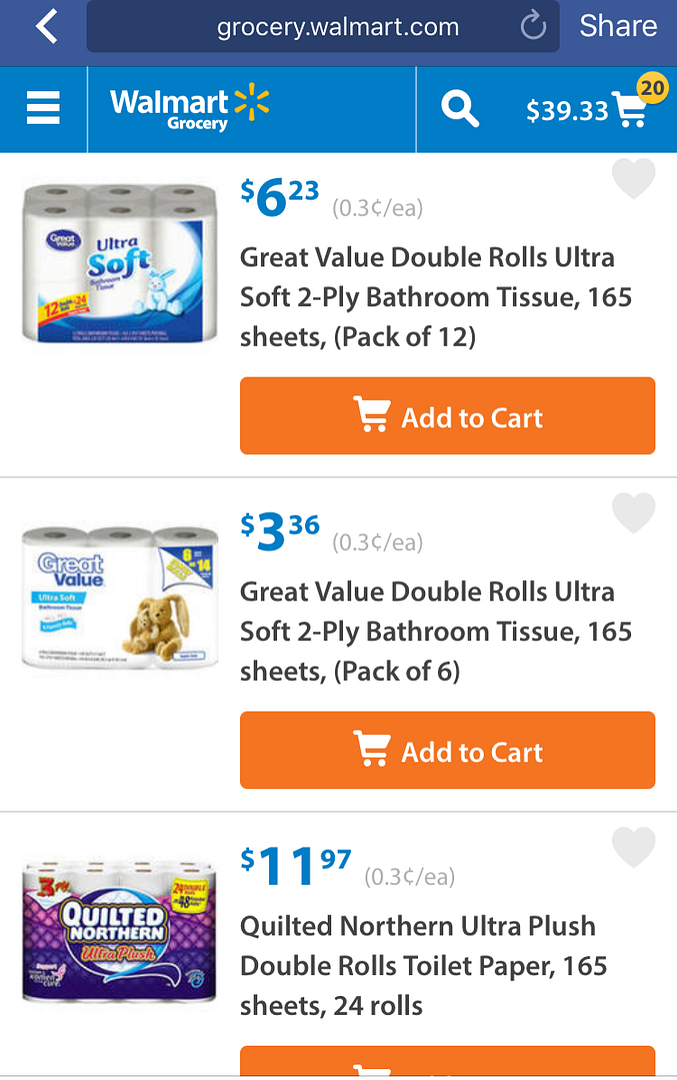 ORDERING: I already had a list of stuff that I knew I had to get, but I decided to explore the site and see what I could add to my cart. Here's what I discovered:
You can also order many non-grocery items and alcohol. My order included an array of items: produce, hamburger, gummy bears, cat food, eye makeup remover, a journal, milk, eggs, toilet paper and more! The only thing I could not order was apparel.
When I searched for items, I used brand names, that I already knew my family prefers, to filter the results better.
Ordering got tricky when I wanted to add produce to my cart. I did not know how many bananas would equal 1lb because I don't normally weigh them in the store. I chose 2lbs to be on the safe side and ended up with 5 bananas – perfect!
I couldn't find some items that I know are in the store. The item couldn't be found at all or it was only offered in a certain (usually much larger) size online. I wish there was a "Notes" section to add more details about what you are specifically looking to purchase.
I liked being able to see my grocery cart total. Generally, I do not know what my total will be when I checkout in the store and I'm usually shocked! (What?!! I just came in here for milk!) This really cut down on the impulse buys and staying within the grocery budget.
You can add items to your "Favorites" for easy ordering next time.
PAYMENT:
After making all of my selections and making sure I had the minimum order of $30, I hit check out. I was given some other grocery suggestions for my cart, but skipped them. Next, I entered my payment method. You have to use a credit card. There is not a gift card, cash or check option.
REVIEW YOUR ORDER: The next step is reviewing your order. You will notice that there are green checkmarks that say "Substitute" next to each item. What that means is, if the store clerk cannot locate your preferred item, they will try to find something similar in its place. What I like about this is, you do not have to accept the substitution and also, you are not charged more money for the substitution. So for instance, if you order a small box of Cheerios and only the large box is available, you will be given the large box for the same price as the small box. You can uncheck the Substitute box for any items if you know you definitely want only that specific item.
PLACE ORDER: After reviewing your order, the last step is to place it. A confirmation page will come up with pickup instructions, how to make any changes to the order, your pickup time and a list of what you ordered. You have the option to change your order up to 1am the day of your pickup. I tested this out to see how it worked and it was very easy to add and remove items from my order. Each time I was sent a new email with my order details. You cannot use coupons with this service, but I was told by the store manager that coupon codes will be available often. For my first order, I was able to get $10 off! That's probably more than what I would have saved with coupons (if I was diligent about couponing).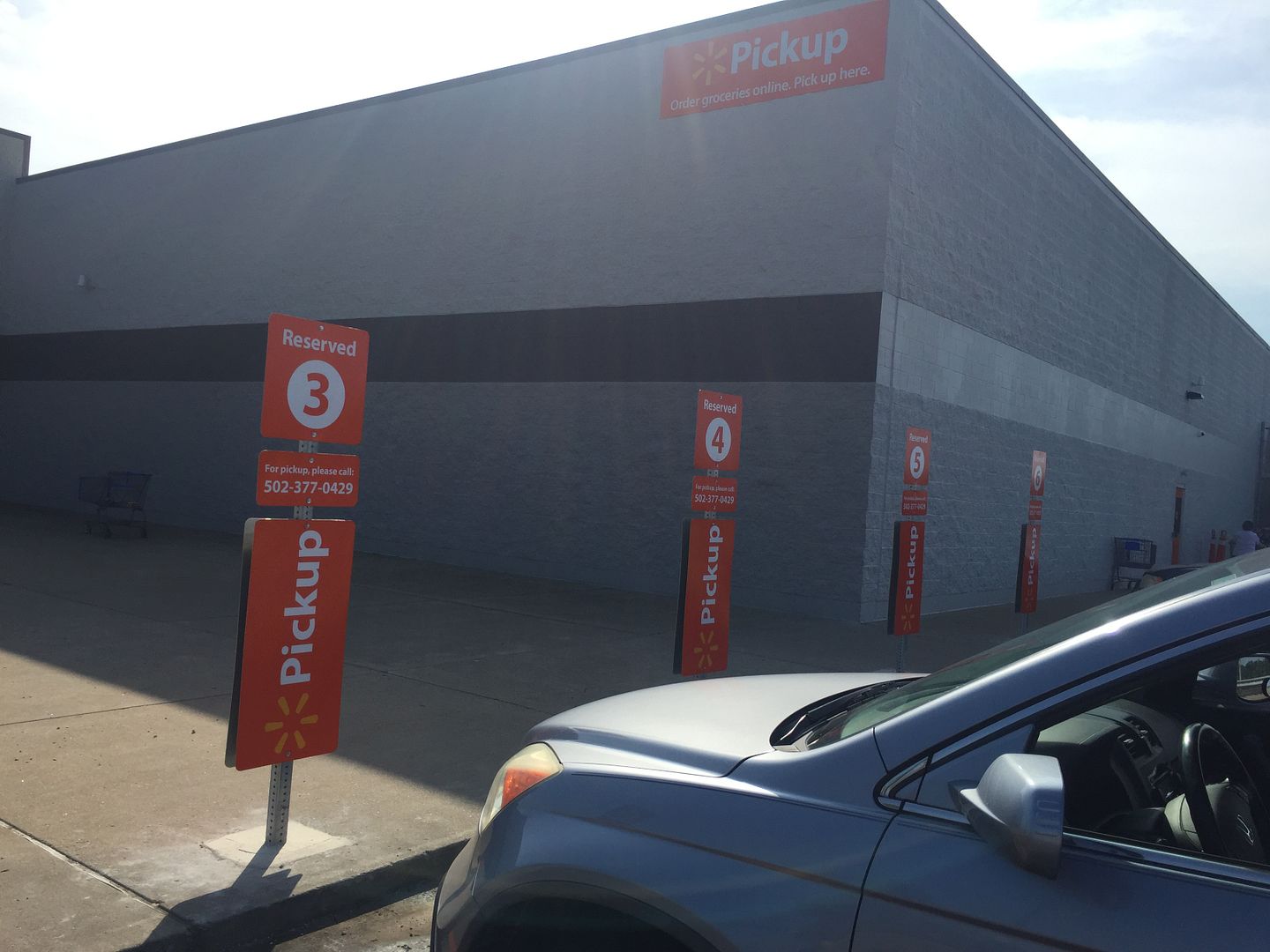 PICKUP:
I received a phone call about 15 minutes prior to my scheduled pickup time (10am-11am) letting me know that my groceries were ready for pickup. I let them know that I would arrive in about 10 minutes so they could expect me. Once I arrived at the store, I followed the signs for pickup, parked in one of the designated spots and called the phone number on the sign. My items came out on a cart in less than 5 minutes.
I got to review all of the produce and meat products to make sure I was satisfied with their selections and sell by dates.
Items that were substituted were also shown to me and the bags were clearly marked "Substitution" with a green band. Again, I was given the choice to keep the item or have it removed. In this case, my substituted item was a loaf of bread (the brand was unavailable). If customers do not select Substitute when ordering and an item cannot be found, the clerk will go over which items could not be found and they are removed from the total.
My egg cartons were opened and shown to me and the bag was marked "Fragile" with a red band.
You will have to show an ID for any alcohol in your order.
The clerk put all of the groceries in my trunk for me.
The cold items were cold because they are still stored in a refrigerator until they are picked up.
I signed for my groceries and I was on my way. My total was slightly different at checkout. It was $53.61 when I ordered and $52.26 when I signed the electronic receipt. I'm guessing this is due to produce weights.
I received an email confirming my pickup.
My entire experience was super easy and oh so convenient! This FREE service is great for everyone: working parents, stay-at-home moms, busy families, families with small children, the elderly etc. My kids loved it, too – less time spent in the grocery with mom. I have already scheduled another pickup for a week out and plan to have my husband pick up the groceries on his way home from work!
*At this time, the LaGrange Walmart is the only participating store in Oldham County. The Middletown Walmart also offers this service.