Shelby County Good Neighbors Farm Tour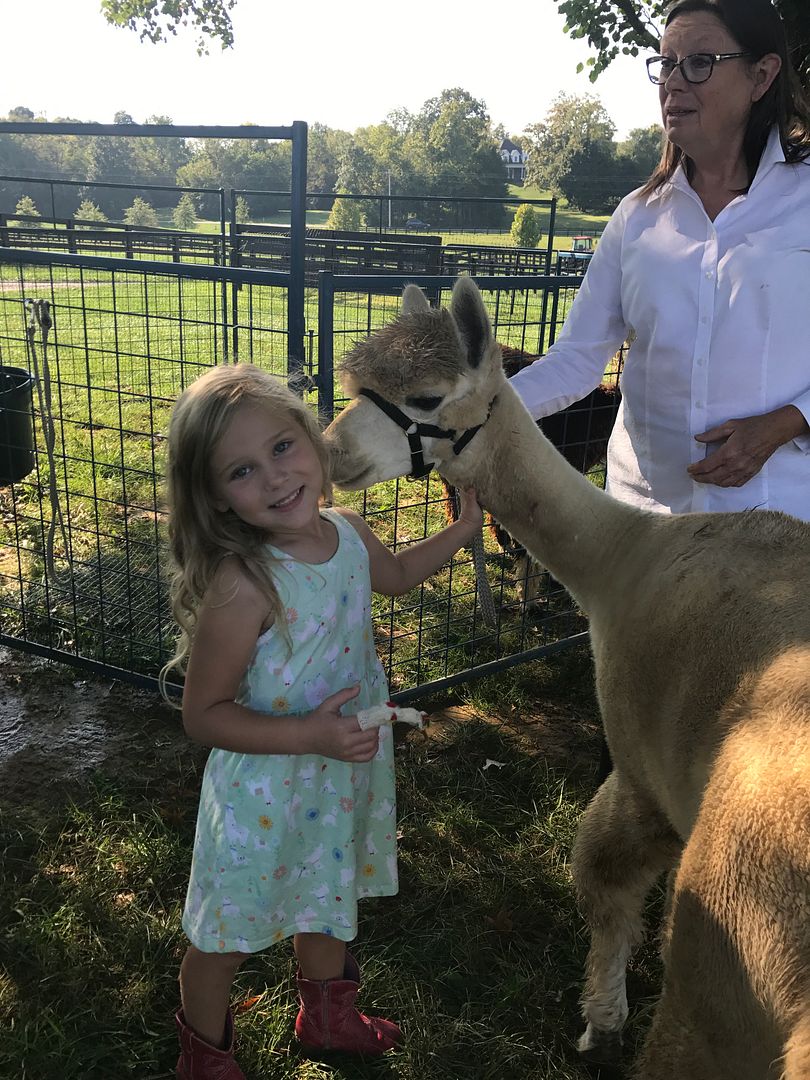 The Shelby County Good Neighbors Farm Tour is one event our family looks forward to each year! We realize this event is not located in Oldham County, but is so worth writing about and sharing all of the fun and learning that comes along with it.
The
2018 tour date
is on Saturday, September 15th and is 9am-4pm. This year there are nine participating farms! Your family has the opportunity to drive the 75 mile trail and learn about the animals, crops, machinery, farm processes, products, workers and more. The 4-H hands-on experiences are wonderful for children and adults. Some of the farms will have samples of their products that families can touch and even taste. There is no cost for the tour, but some farms do have items for sale.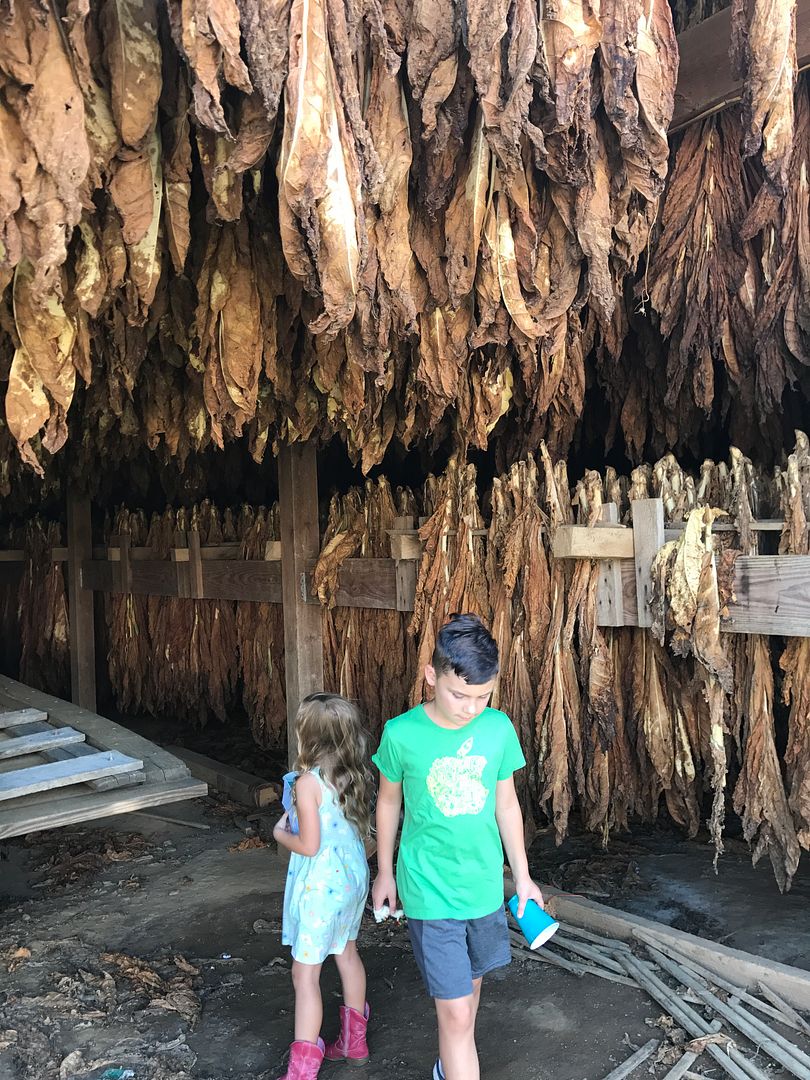 The animals were by far my family's favorite. On this year's tour, you can expect to see alpacas, dairy cows, horses, sheep, goats, chickens and who knows what else! Some of the farms allow you to get up close and personal with the animals. Last year, we were able to feed a horse a carrot, pet an alpaca and brush a cow.
Here are our tips for the tour:
Try to visit every farm! Each stop has a unique experience, different from the last stop. Pick up a farm tour map at any participating farm (on the day of the tour), the Shelby County Cooperative Extension Office and Shelbyville and Simpsonville Farmers Markets.
This is a self-guided tour, so go at your own pace, but start early. We found that parking was tricky at some stops last year, so be patient. If one farm is too busy, try another close by farm and then go back to the one you skipped.
You're touring farms – wear play clothes and old shoes. Bug spray and sunscreen are recommended also.
Restrooms might be hard to find – plan ahead with stops at fast food restaurants in town. Porta-Potties are set up at some of the stops. Bring your own hand sanitizer.
Pack snacks, but also plan a lunch break at one of the stops. The farm tour map will indicate which farms will have food for sale. Look for the "Local Foods" logo. We hear that the Shelby County Kentucky Cattleman's Association will be set up at stop #8 serving food. Bring cash!
Don't forget to turn in your Farm Tour Passport. Get a special stamp at each farm. There is a drawing you can enter after you visit every stop.
Thank the families that open up their farms! We found last year's farmers and volunteers to be very kind and informative.