Summer Camps
This is a partially sponsored post.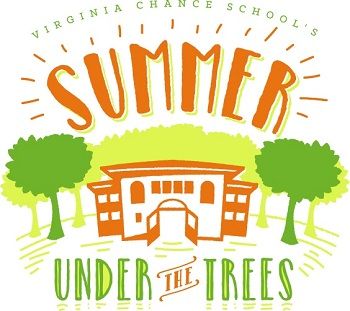 Summer as it was meant to be! Summer Under the Trees is an outdoor camp for the adventurous child, ages 2 years through 5th grade, held on the Virginia Chance School Campus. Summer Under the Trees nurtures children's natural sense of wonder and fosters a lifelong connection to the outdoor world through dynamic child-initiated play and outdoor discovery. Gather with friends and experienced teachers as we explore our beautiful 26-acre campus in a summer of outdoor games, art, music and fun!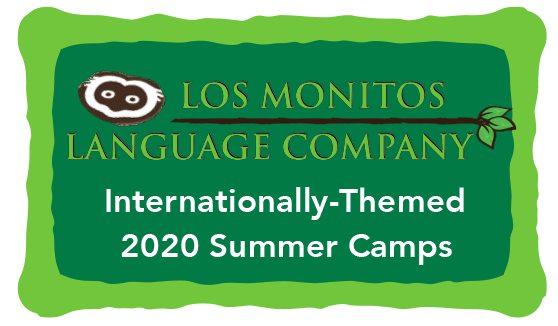 Internationally-Themed Summer Camps for Every Interest! (Ages 6-12, 9AM-4PM)
5 Cooking Camps: Chefs work together to create regional recipes that may already be favorites or new to their palettes! They will enjoy the fruits of the work, while learning about the language and culture of Latin America, Europe, France, Asia, and Italy! Many new recipes this year!
Los Artistas: Campers build their gallery of Latin America arts and Spanish language.
Los Piratas – Young piratas explore Latin American culture and geography in Spanish.
International Movie Makers – Campers produce a French cinematic masterpiece in front of and behind the camera!
GNN Global Broadcasters
Campers provide live reporting on current events around the globe, learning language, culture, and geography.
International Spy Camps: Recruits embark on new missions to regions around the world including Asia, Europe, and South America while learning spy craft, local languages, cultures, and geography!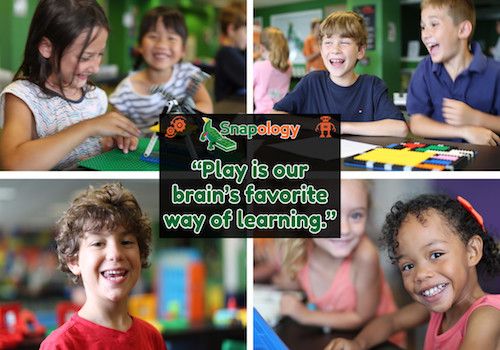 Snapology has tons of exciting LEGO® STEM camps planned this summer, including family
favorites like Pokémon, Star Wars, AttackBots, Slime and more! Plus, fun new camps like
Animation Studio, Video Game Design and Castles, Kingdoms & Wizards! As always, all full-
week campers will get to build their own genuine LEGO® mini-figure to keep at the end of each
camp.
Save 10% on select full-day camps before April 1.
Camp pricing varies by location and number
of sessions. Lunch stay, early drop-off and late pick-up are all still available at no additional cost.
Summer 2020 locations include the St. Matthews Community Center, the Jewish Community
Center, GradePower Learning in Middletown and the Fern Creek Community Center.
Snapology programs bring STEM / STEAM to life using LEGO® bricks, technology and other
engaging tools. See why families loved our camps last summer – please visit our summer camps
calendar to read full descriptions and sign-up today!
snapology.com/locations/louisville#camps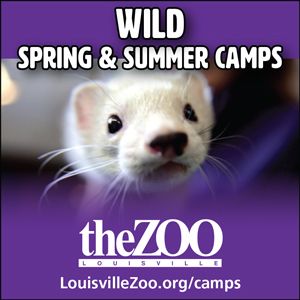 May and June Camp Cancelled!
The WILDEST Camps in Town are at the Louisville Zoo!
Ages: Pre-K through 6th Grade
Dates: Spring Break Camps are March 23 – 26 and March 30 – April 3.
Summer Break Camps are June 8 – August 7.
Cost: Spring Break — $63 per day; Summer Break — $315 per week.
Louisville Zoo members get a discount.
An exciting spring and summer vacation awaits campers from all grade levels with one-of-a-kind experiences and hands-on adventures.
Campers can enjoy a wide range of specialty camp topics geared toward their grade level including Zoo Exhibit Design, Cool Cats, Animal Superheroes, Vet Camp and Backstage Pass! A
ll camps include Zoo walks, animal presentations, carousel ride, and up-close encounters with animal ambassadors.
Small group sizes ensure each camper gets an enriching experience. Plus, extended hours and convenient car line drop-off service makes Safari Day Camp a perfect choice for kids and parents.
Enroll now — spaces fill up quickly! For details and to register, visit LouisvilleZoo.org/Camps.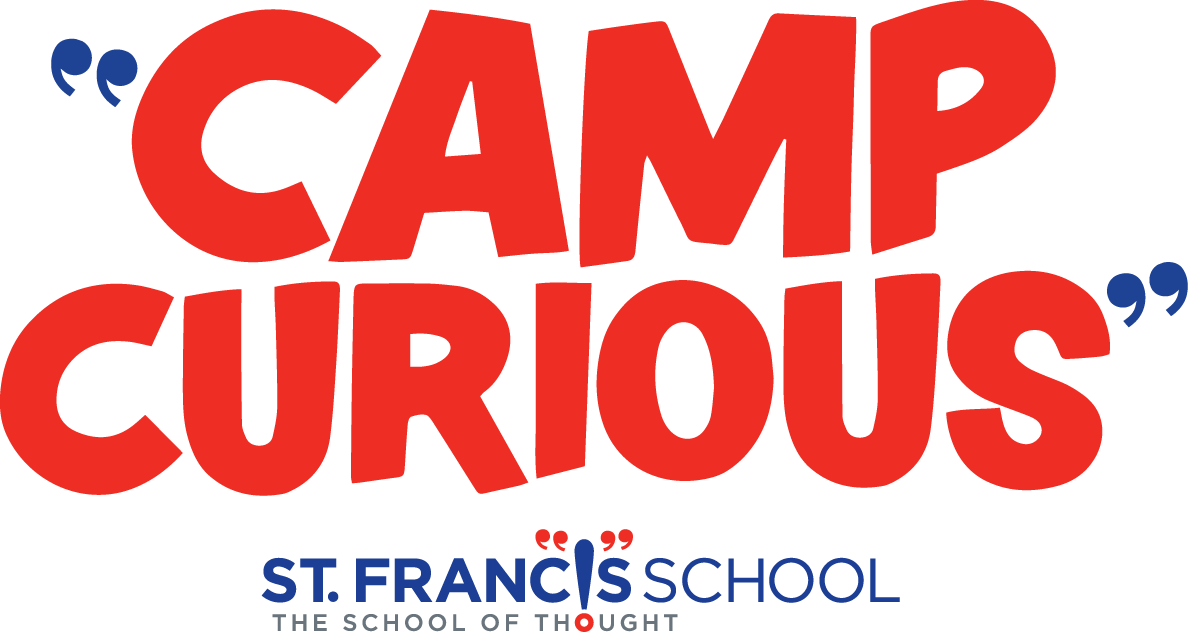 Experience 64 acres of summer fun in Goshen during St. Francis School's "Camp Curious" full and half-day camps. Open to ages Preschool through 8th grade, campers will explore, learn, and develop through small camp sizes and expert teachers, all in a nurturing and exciting environment.
Preschool (ages 2-years-old to 5-years old) half-day camps run June 1st – June 26th, Monday – Friday, from 9:00 a.m. – 1:00 p.m. with weekly themes guiding new experiences. Themes include Creekside Adventures, Space Explorers, Step Inside a Story, and Splashing Around Campus.
Option of two, three, or five day sessions each week. Kindergarten – 8th grade camps run June 1st – July 30th with full and half-day options Monday – Friday starting at 9:00 a.m.
Specialty camps include Camp Invention®, Bricks 4 Kidz®, musical theater, service learning, art, STEM, academic offerings provided through our partnership with the Langsford Learning Acceleration Centers, and more!
For more information, please visit www.StFrancisSchool.org or contact Kelli Carter at 502.795.3860 or KCarter@StFrancisSchool.org.


SafeSplash Swim School has combined with SwimLabs Swim School in one facility to offer a complete array of services. The SafeSplash focus on learn to swim classes complements SwimLabs' attention to competitive swimmers and triathletes. Between the pool and the tanks, we cover every topic from basic safety to elite racing technique, accommodating swimmers of all ages and abilities. With the combination of SwimLabs and SafeSplash, we take our families from "learn to swim" to "swim to win!"
We believe learning to swim is a life skill®.
We give your swimmer the opportunity to learn from passionate certified instructors that provide individual attention in a manner that is tailored to their learning style. We call this uniquely tailored approach to teaching the SafeSplash Match.
We strive to exceed your expectations every day you come to swim lessons. We offer a positive, fun experience to our students with the ultimate goal of helping them become safe, happy, confident, lifelong swimmers.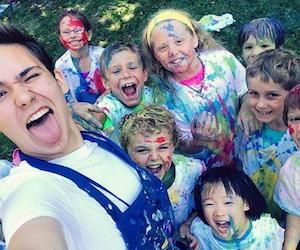 We are in our 7th year of camp and are excited to focus on five more uniques artists to our summer camp this year. Along with our camp favorites, we have added five new camp themes including our much-anticipated SLIME ART CAMP!
2019 Art Camp Themes:
Sharks or Mermaids
Glitter & Glow
Harry Potter Wizards & Magic
Slime Art
Dinosaurs or Unicorns
Superheroes
Fairytastic: Fairies, Elves & Gnomes
Lego Masterpieces
Messy Ooey Gooey Splishy Splashy
Animal Planet
It's a Disney World
Multiple camps themes offered every week through summer.
June 3 through August 9
Morning: 8:30-11:00
Midday: 11:30-2:00
Afternoon: 2:30-5:00
Age groups 4-6, 7-9 and 10-12.
Cost: $95-$135
All Day options and One Day camp options available.
Discounts for siblings and all-day camping.
Space is limited. Register early!
WhetYourPalette.com
502-438-8865
Students will participate in an actual Virtual Showcase that will be taped and made available live stream for parents.
​
***Students will be instructed in private and small/large groups in the areas of voice, drama, dance, and musical theater!!! In addition to training from top teachers in each discipline students will be sent a camp kit which will contain needed materials and fun activities so we can bring camp to you RIGHT IN YOUR OWN HOME!! Gear up for a week of fun, learning, growth and lots of self-discovery and laughter. I am honored to be the one leading your child through this fabulous experience…….
Three Camps for Three different Age Groups. Visit our website Classicmelodies.org for all the details and to get registered and ready for Broadway or just Broadway FUN!
Find more camps in the Louisville area HERE.



More camps for Oldham County Kids (in alphabetical order)
Some camps have not updated their website to reflect 2020 information. Check back for updates.

All About Kids (Crestwood)
Bluebird Cottage School at Foxhollow Farm (Crestwood)
Camp Hi Ho (Louisville)
Chance School Summer Under the Trees (Louisville) – See ad above.
Creasey Mahan Nature Preserve (Goshen)
Little Colonel Players, Inc (Pewee Valley)
Los Monitos – See ad above.
Louisville Zoo – See ad above. May and June camps cancelled!

Oldham County 4H Camp (Lake Cumberland)
Oldham County Cooperative Extension Office Kid's Cooking Class (LaGrange)
Oldham County Schools Arts Center (Crestwood)
Power & Grace Gymnastics and Dance Studio (Prospect)
Safe Splash Swim School (Louisville) – See ad above.

Singing Tree Stables (Crestwood)
Snapology – See ad above.
South Oldham Boys Basketball Camp (Crestwood)
St. Aloysius Summer Camp (Pewee Valley)
St. Francis School "Camp Curious" (Goshen) – See ad above.
Stone Creek Camp (Crestwood)
Whet Your Palette (Lousiville) – See ad above.
Windhover Farm (LaGrange)
YMCA (Buckner)
Zubrod Stables (Prospect)