The Mayan Latin Cuisine in LaGrange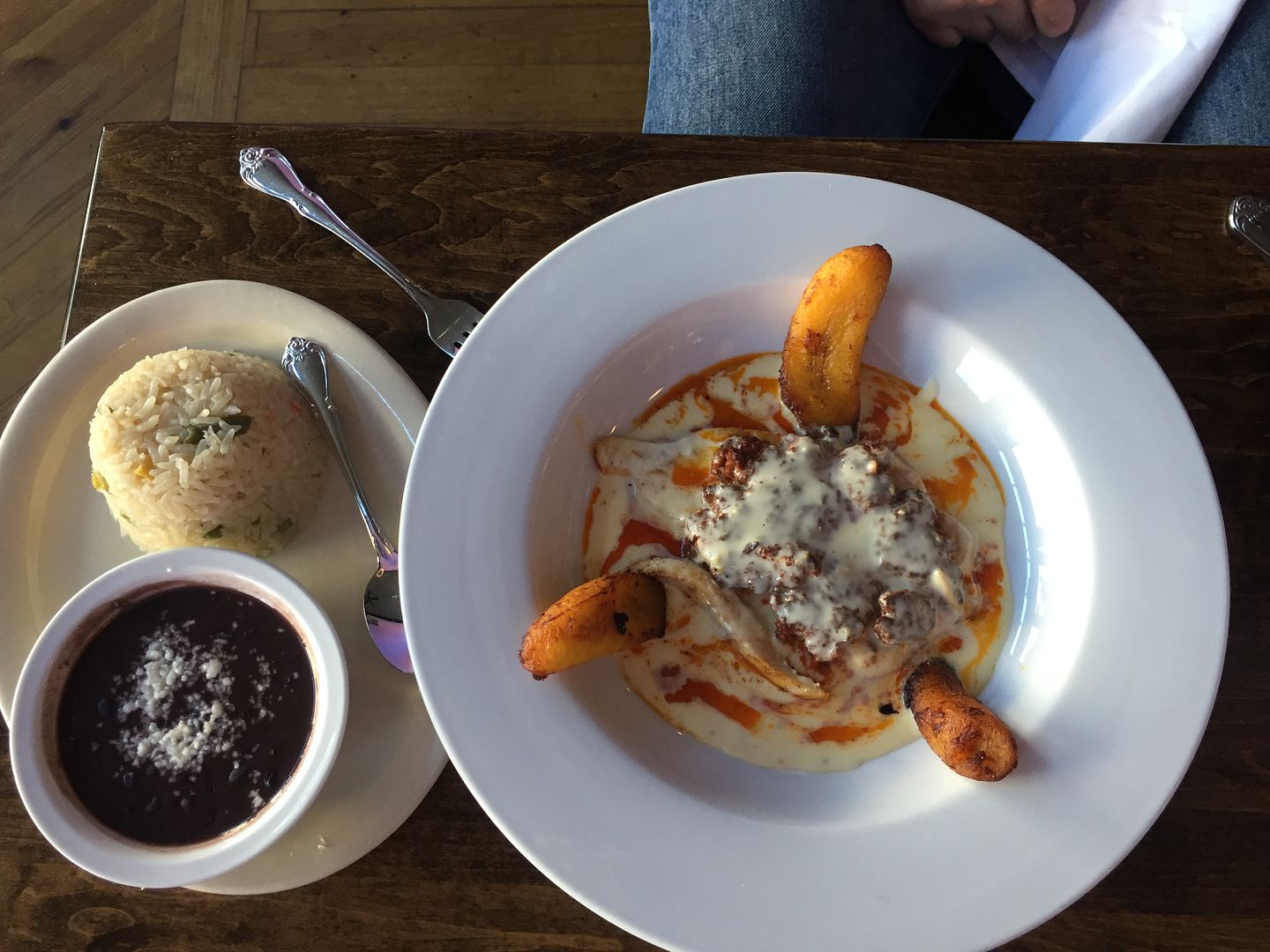 If you haven't checked out
The Mayan Latin Cuisine
restaurant in downtown LaGrange yet, make sure you stop by for their Grand Opening celebration on November 15th.
The restaurant has been open for about a month and is located at 117 East Main Street (in the old Rails Restaurant location). My family and I visited one Sunday for lunch. There is a lot on the menu! Diners can choose from salads, soups, burritos, enchiladas and vegetarian, pork, chicken, seafood or steak dishes. There is a lunch menu and an option to create your own combo. The kids menu consists of some Latin and non-Latin choices. The prices range from $4 for a cup of soup to $17 for a 12oz angus steak dish.
I chose the Carne Maya ($13) which is a dish with pieces of steak cooked with red onion and bell peppers. The portion was large and also came with a side of white rice (with some chopped vegetables in the rice), black beans and sweet plantains. I really enjoyed this dish. My husband chose the Pollo con Chorizo ($12) which is a chicken breast with Mexican sausage and cheese dip on top with the same three sides. The seasoning and sauce were delicious on this dish, but the portion was small compared to the Carne Maya. Both of our main courses were beautifully presented and tasted very fresh. Our kids chose a cheese quesadilla and chicken fingers. Both meals came with fries and a drink for $5 each.
The service was friendly and fast during our visit. The atmosphere is fun and the décor is simple. The restaurant has a bar with bar seating and then another separate dining area with many tables. They offer fresh made margaritas, beer and other alcoholic beverages.
Keep up with The Mayan Latin Cuisine restaurant on Facebook to hear about daily specials and their Grand Opening Celebration! Food will be 40% off and there will be live salsa Latin music during their celebration on November 15th!