52 Free Things to Do in Oldham County, Kentucky!
Are you looking for free family fun in Oldham County? We have a list of fun events, places to visit, and things to do with kids that are totally free!
1. Coordinate a game day with family and friends at the library.
5. Play volleyball or grab some buckets and shovels and dig away at Briar Hill Park's volleyball court!
6. Attend a family night at the LaGrange Community Center.
7. Introduce the game of tennis to your child at Wendell Moore Park or Briar Hill Park.
8. Kick a soccer ball at one of the Oldham County Parks.
9. Shoot baskets at a basketball court at Wendell Moore Park, Walsh Park, Peggy Baker Park, Wilborn Park or at the LaGrange Community Center.
10. Take in the sights and smells at the Farmer's Market & Artisans in LaGrange on the Courthouse Square (May-Oct).
11. Try your first class for free at All About Kids in Crestwood.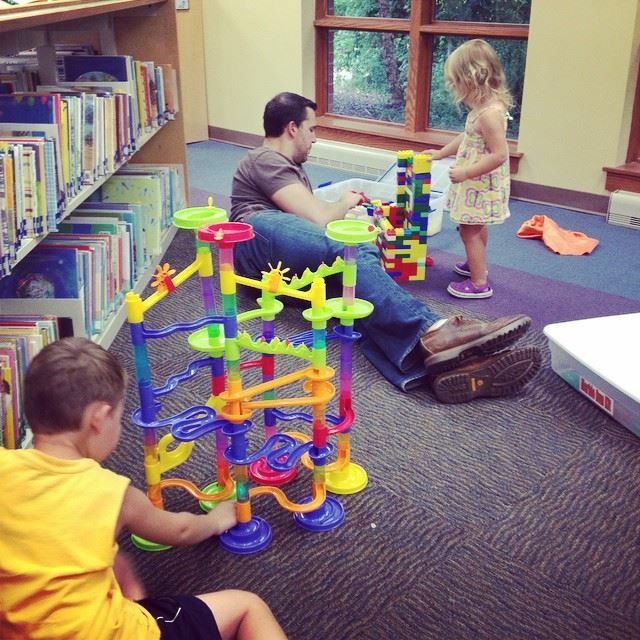 12. Pack a picnic lunch and eat at the LaGrange Courthouse Square. (Under construction soon.)
13. Fly a kite at Maples Park.
14. Take advantage of the clear country sky and stargaze with your family.
15. Sign up for VBS in the summer!
16. Search the exhibits while participating in the Creasey Mahan Nature Center's scavenger hunt!
17. Enter an exhibit in the Oldham County Fair!
18. Check out some classic cars at Cruisin' with the Quads on Main Street in LaGrange. (Last Saturday May-Sept.)
19. Ride bikes at the trails available at Commerce Parkway, Wendell Moore Park, Maples Park, Peggy Baker Park and Briar Hill Park!
20. Take your baby, toddler or preschooler to one of the morning story times at the library.
21. Run in wide open spaces at the North Oldham Lions Club 25 acre park! Playground available, also!
22. Take your older kids to one of the after-school programs at the library.
23. Visit the adoptable pets and other animals at Feeders Supply in LaGrange.
24. Participate in the Oldham County Day Parade. Kids can decorate & ride their bikes!
25. Grab a blanket, snacks and chairs for a movie or live music night during the warmer months.
26. Visit Yew Dell Botanical Gardens during the months of January-March for free admission!
27. Plan an outdoor movie night.
28. Catch a sunset by the Ohio River in Westport.
29. Explore FoxHollow Farm!
30. Volunteer! HighPoint Charitable Services is one place that welcomes families to serve together.
31. Explore Morgan Conservation Park!
32. Cheer on the IronMan bicyclists in October! 
33. Cast a line at Wendell Moore Park!
34. Participate in or listen to the Monday Night Jam Session at LaGrange Coffee Roasters.
35. Splash at the new splash pad this Spring at Maples Park!
36. Visit the Railroad Museum in LaGrange.
37. Create a car ride scavenger hunt and search for county landmarks like water towers, the playhouse on top of a silo, pink snails, bison, art murals or a giant abacus.


38. Go for a hike at Harrods Creek Park in Prospect and try to find the waterfall!
39. Attend a free workshop at the Oldham County Cooperative Extension Office in LaGrange.
40. Join a Mom's Group in OC!
41. Take a free class at Next Level Martial Arts.
42. Take a picture in front of the red caboose in Pewee Valley and then go for a walk at Central Park.
45. Walk down the sidewalk on 146 through Pewee Valley and pick out familiar family names on the plaques in the sidewalk.
46. Skip rocks at the lake at Wendell Moore Park.
49. Check out the art exhibits at Gallery 104 in downtown LaGrange.