Quads Rod & Custom Car Show in LaGrange
LaGrange always has something fun going on and the spring and summer months bring more time to take advantage of the fun with your family.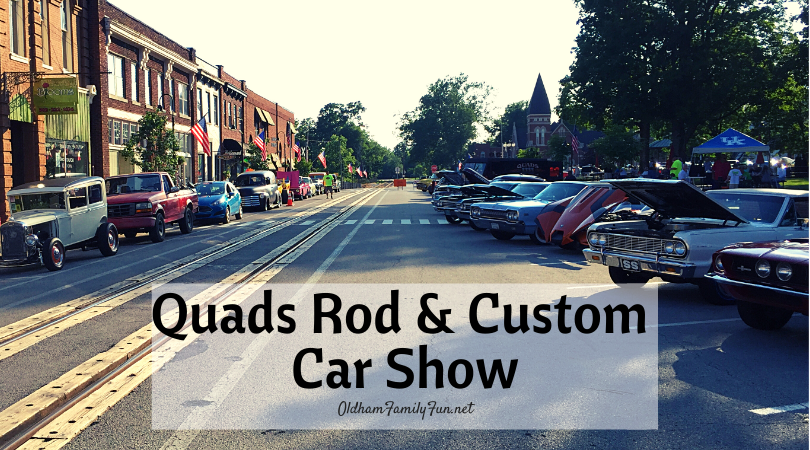 If you're looking for a low-key, fun activity to do with your family in the warmer months, then you should check out the Quads Rod & Custom Car Show in Downtown LaGrange.  The car show is set up every 4th Saturday of the month, beginning in April and going through September and is FREE.
My son loves cars and learning about them, so this car show is perfect for him to experience many makes and models.  The cars are set up along Main and 2nd Streets in Downtown LaGrange and the streets are closed to traffic. 
The car owners love to share about their passion for their collector car and my kids love to hear about them.  Their many questions are answered, and they learn new interesting facts about restoration and the development of the car.  They love to hear the year of the cars and compare the difference between the collector car and the present-day car.  My husband and I also love to hear the many stories associated with the cars.  Some car owners have cards for children to take with them or will allow children to sit in the car for a picture. 
Many different cars, hot rods, trucks, custom cars, jeeps and more are set up for the shows.  Along with the cars, the car show has a 50/50 drawing, music, door prizes and dining along Main Street.  The shows are 5-9pm and are a great way for families to develop or nurture an interest in cars or the hobby while also learning a little history about the different makes and models.
2022 Dates:
Saturday, April 23
Saturday, May 28
Saturday, June 25
Saturday, July 23
Saturday, August 27
Saturday, September 24
The Club has additional dates, but will meet at The Maples Park in Crestwood starting at 5pm.  The City of Crestwood will provide entertainment and book food trucks for the events.
These dates are:
Friday, May 13
Friday, July 29
Friday, September 16