A to Z Guide to Summer Fun in Oldham County, KY
Summer fun is as easy as A-B-C! Read our fun list of family-friendly events happening this summer!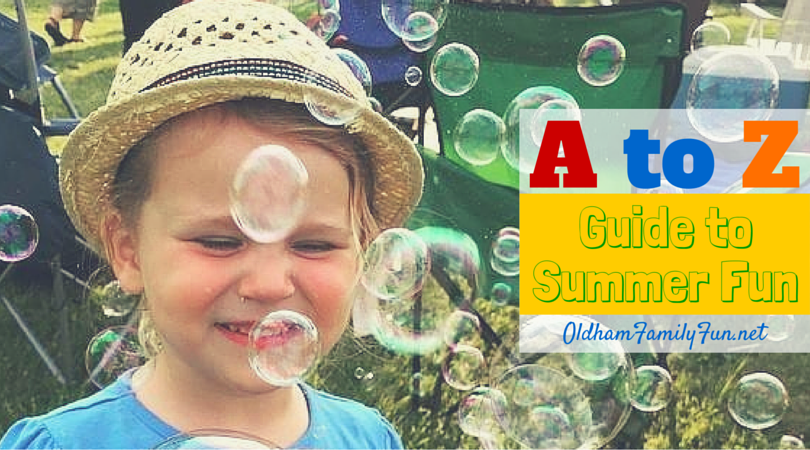 June, July, August and even September offer many ways to enjoy the summer months. Check out some of our ideas!
---
Browse the artwork at Gallery 104, Arts on the Green or LaGrange Arts Fest.
Celebrate the 4th of July at Wendell Moore Park in LaGrange (Buckner area)!
Dip your toes in the Ohio River down in Westport. While you're there, grab a bite to eat at Knock on Wood!
Eat out! Check out our outdoor dining list!
Fish at Wendell Moore Park in LaGrange (Buckner area) or our favorite spot at Norton Commons.
Gem Mine at Little Big Gem Mine & Rock Shop.
Head to one of the many playgrounds in Oldham County!  Try disc golf at Wendell Moore Park!
Invite some friends to go to the St. Aloysius Parish Picnic in Pewee Valley on July 15th!
Jump at All About Kids Sports Center in Crestwood, Bounce Back Gymnastics in LaGrange or Power and Grace in Prospect.
Kick back and relax at Creasey Mahan Nature Preserve in Goshen.
LaGrange Farmers Market is open every Saturday morning and Tuesday evening at Springs Park. 
Mmmm Ice Cream! There's no better way to cool down than to grab a refreshing cool treat from one of the many places around Oldham County. Check our list here.
Nature walk at one of Oldham County's hiking trails.
Obstacle course fun in the mud on July 28th and July 29th at the YMCA in Buckner!
Parade watch in downtown LaGrange on Oldham County Day always the third Saturday in July.
Quarry float at FRP Quarry in LaGrange. (This is for ages 18 and over only.)
Rock out at one of the many Summer Concerts!  Check out our Outdoor Concerts list.
Spraygrounds are open! Visit The Maples Park or take a drive to the Don & Elizabeth Buchanan Spray Ground in New Castle.
Try a Summer Camp! See our list here!
Unplug from electronics and kayak down Harrod's Creek with Nachand Kayak and Canoe in Prospect.
Visit the LaGrange Railroad Museum.
Watch a family-friendly movie together at The Sauerbeck Family Drive-in Theater!
X-change books at the library and participate in the Oldham County Public Library reading program.
Yew Dell Botanical Gardens in Crestwood has several programs over the summer from Children in the Dell every Saturday, the Fairy Village, Scavenger Hunts, Bourbon & Botanicals and more!
Zip around on rides at the Oldham County Fair August 1st-5th at the Oldham County Fairgrounds in LaGrange.