DYO Cookie Kits from Eté Cakes
The DYO Cookie Kits from Eté Cakes are a great option for family fun while we are all at home. The cookie kits offer a way for families to enjoy some time together at home through creative decorating and of course, eating yummy cookies!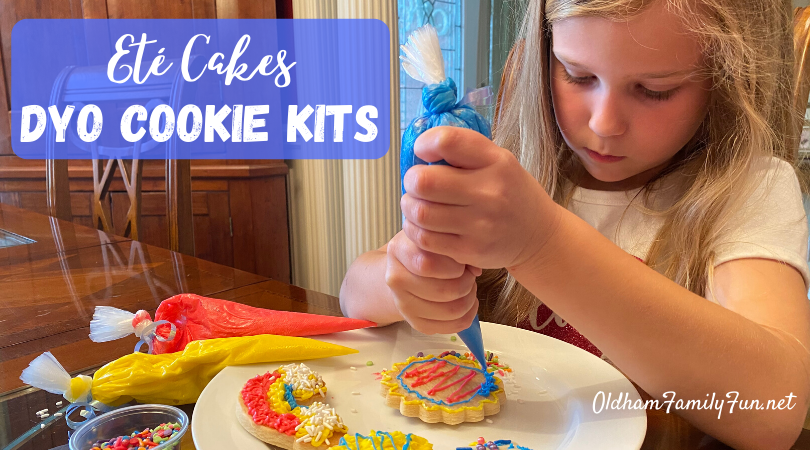 Ete Cakes offer custom cookies for a special occasion or themes to fit the current events. The cookie sets are fun and super yummy!
It was easy to order the cookie kits from Eté Cakes.  If you follow their Facebook page, they are always updating it with new cookie kits.  We chose their Spring "Sunshine & Rainbows" Kit, paid online (kits are $20-$25) and picked it up from their porch in Crestwood a few days later.  For those ordering from the northern part of the county, pickup is very close to I-71.
The kit was in a cute white box tied with a ribbon.  Inside were 15 cookies. There were four designs with this kit: a rainbow, sun, flower and butterfly.  Also included, were 3 different colors of frosting in piping bags and 2 small containers of sprinkles.  Everything inside the box was organized and the small extra details of ribbons added to the cookie bags and piping bags did not go unnoticed.  There was also an instruction sheet for getting started decorating and storing the cookies.  The whole process was pretty simple, but the attention to detail was big!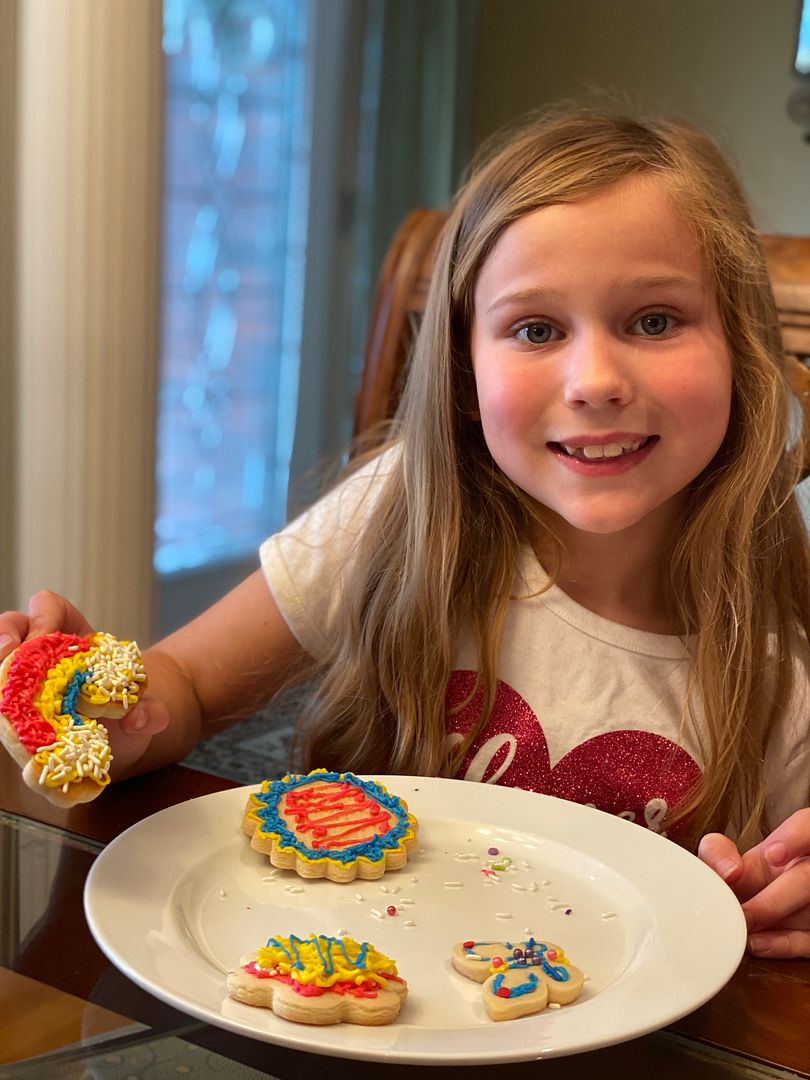 After much finger licking and taste-testing, we all agreed that the frosting is absolutely delicious and there is a ton of it!  Families can easily bake some of their own cookies to use up the left-over frosting.  The sugar cookies were also yummy and with 15 included in the kit, we felt like it was plenty for our family of 4 to enjoy a fair amount.
Right now, Eté Cakes has Derby themed cookie kits for those of us still wanting to celebrate Kentucky's biggest day in May.  Their Facebook page has more information on ordering.
The DYO Cookie Kits are prepared with quality ingredients and details.  They offered our family a way to have fun together at home and also a unique gift for a neighbor's quarantine birthday.  Eté Cakes can customize a kit for you too. This is a small Oldham County business that we recommend supporting.