Oldham County Public Library Summer Reading Program 2020
Like so many things these past few months, the Oldham County Public Library Summer Reading Program is revamped to meet safety guidelines for everyone.

"Imagine Your Story" is this year's theme and what a story we will all have to share when we retell about our time during 2020. 
Here are a few key things to know about this year's summer reading program.
ACTIVITY BOOK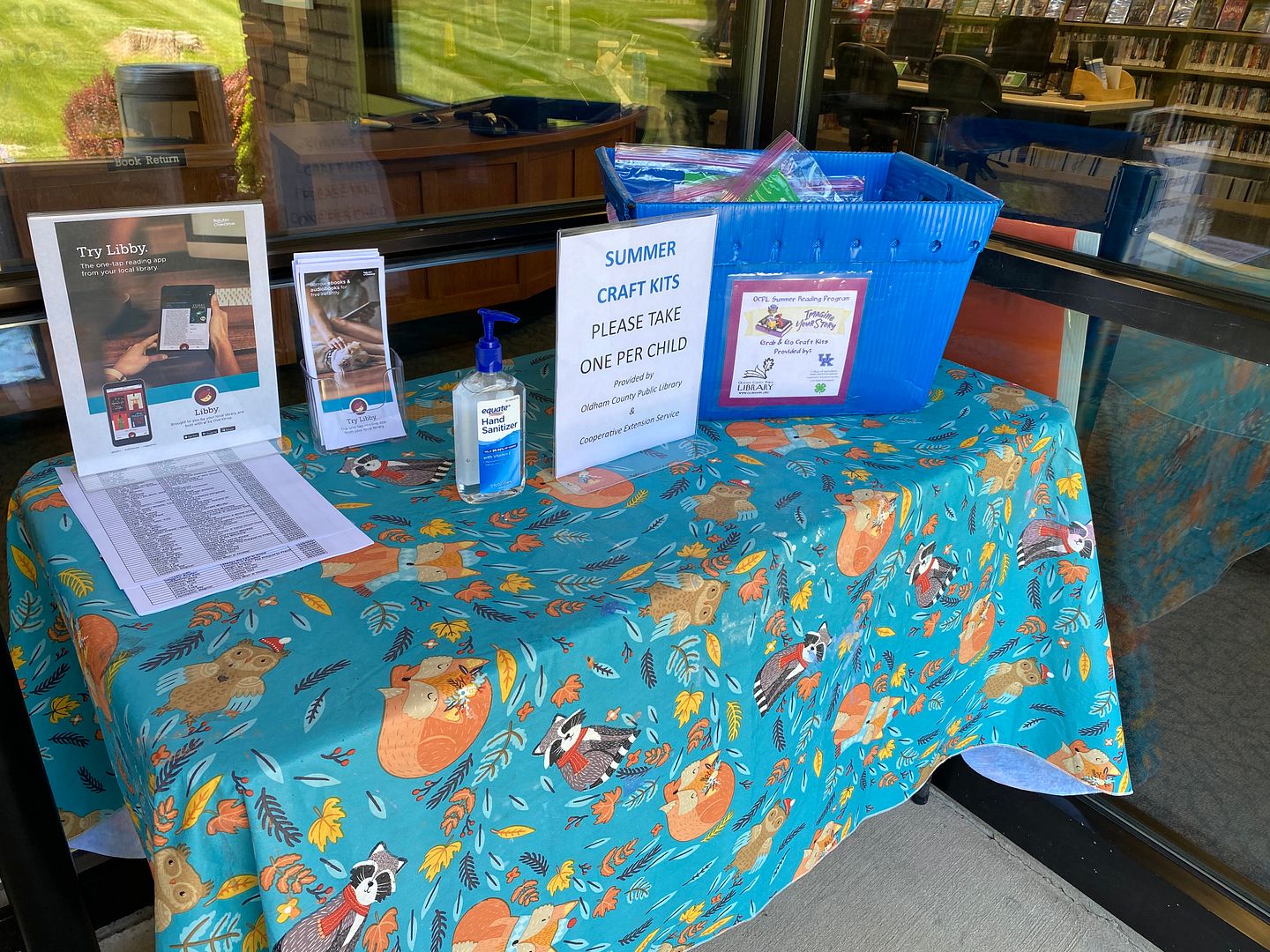 Hopefully, by now, you have received an activity book in the mail. Extra booklets can be requested by visiting the Oldham County Public Library's website and completing an online form that opens up on June 8th. The activity book is meant to serve as this summer's reading log. Each day, there is a new (optional) activity to complete and a spot to share what you are reading. After completing the 27 days of reading, children are eligible for beads, brag tags and prizes. An adult will need to complete the online form for submitting entries for prizes.  The booklet contains activities for children under 2 as well.
GRAB & GO CRAFT KITS

Each Wednesday, new Grab & Go Craft Kits will be available on a first come basis at the South Oldham in Crestwood and Mahan location in Goshen.  The Oldham County Cooperative Extension Office has partnered up with our library and will also have the kits at their office.  Each kit contains a new, fun project for children to complete.  Kits are available for "porch pickup" at South and Mahan branches beginning at 10am and at the Extension Office at 8am. The Oldham County Extension Office is located right next to the Main Branch in LaGrange.  Their address is: 207 Parker Drive The first project was a cute pool noodle dragon.  We can't wait to see next week's craft kit!
ONLINE STORYTIMES

Parents can sign up for online storytimes. Register online for the storytime that fits your children and you will receive a secure zoom link. There are storytimes for children ages baby-6 years old. What a fun way to continue these programs at home.
TEEN & ADULT SUMMER READING PROGRAMS TOO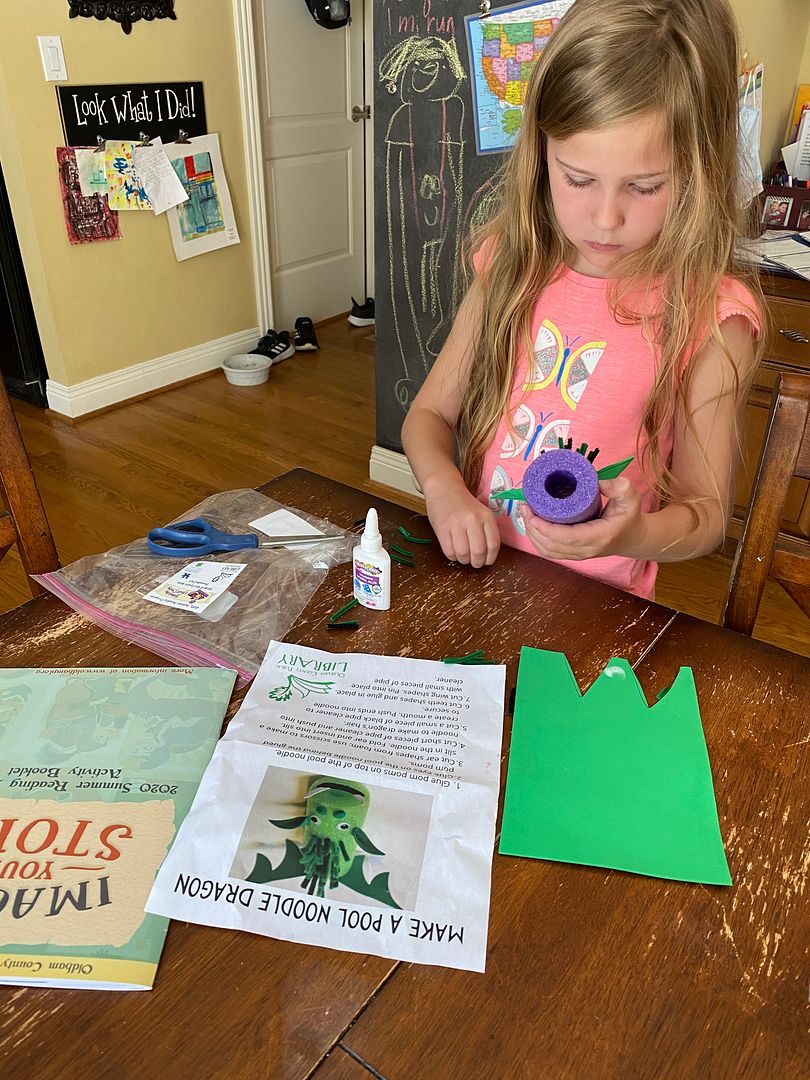 As usual, there is a Teen and an Adult Summer Reading Program too.  Follow the Teen Program on their social media platforms to stay up to date on what's happening.  Teen and adult readers can submit their reading logs online to be entered in some great prize drawings.
CURBSIDE AND DRIVE-THRU PICKUP

We were so excited when books and other materials were available to be picked up once again! Right now, the three library branches have pickup Monday-Thursday 1-7pm and Friday 1-5pm. Reserve your items online and once you receive a notification that the item is ready for pick up, go to the branch you chose when you made the reservation.  There are instructions at the Mahan & South branch on how to safely pick up your items. The Main library has a convenient drive-thru to use.  The library also has several online resources and will also help you pick out books for your children if you find it difficult.  There is a form to complete on their website or you can call asking for assistance.  Simply tell the librarian a little about what interests your reader and they will help pick out books for pickup.