Swim Lessons in Oldham County at All About Kids
This is a sponsored post from All About Kids.
Fun Fins Swim School at All About Kids Sports Center offers one of a kind swim lessons for all ages and levels of swimmers. We teach the best swim lessons in Oldham County and have the best trained swim instructors! Our mission is to build happy, healthy, confident kids through our swim lessons. Our customers enjoy learning to swim in a safe, comfortable environment. We are the premier instructional swimming facility in town because we offer many different swim classes in a warm, safe environment.
Our infant and toddler centered swim program features a 50′ x 25′ learn-to-swim pool. Our pool depth ranges from 3 to 4 ½ feet deep. We have a warm water pool in which the water is heated to a comfortable 90 degrees! This offers optimum learning for the little ones without shivering or blue lips. We have so much training equipment that your child will never get bored. We have two fun water slides that also keep the kids interest while learning to swim.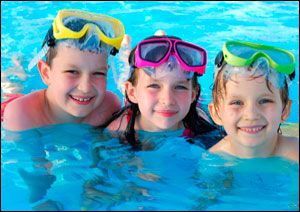 In addition, we work at each child's individual level. We put their mental and physical well-being first and we are dedicated to addressing the needs and readiness of each child. We never teach through fear, domination or force. Our emphasis is teaching swim lessons while having fun, being understanding and patient. We believe the journey is as important as the destination.
Most of all, we teach kids how to swim using correct techniques and proper progressions. Our skillfully trained, enthusiastic and loving instructors will safely teach your child to swim with confidence. In each level, children will also learn exciting new skills. If your child is hesitant to put his or her face in the water, or already knows all the strokes, we have a swim class for you!
Fun Fins is also known in the community for our commitment to accommodate children with special needs. We offer not only classes for special needs but also privates for a one on one lesson!
Start your little one in our minnows class(Parent participation required) for ages 4-12 months. This is a great class to introduce your little one to the water at a young age and best of all it's FREE with an annual membership! Skills learned include: Teach child to be comfortable in water, Water awareness, Floating on front & back & rolling over, Kicking, Blowing bubbles and Submersion, Climbing in and out of pool and much more!
Our beginner swim classes start with Rosie Red 1 (ages 3-5) where they learn all of the swim essentials with a trained instructor. Our goal is safety first so we teach all the important lifesaving skills to your little one in a safe and friendly environment!
Next up we have our Polly Purple class which is designed for older children (6 and up) learning to swim and advance their skills. We offer this class for both beginner and intermediate swimmers! They not only develop lifesaving skills but also learn different techniques and work on strokes.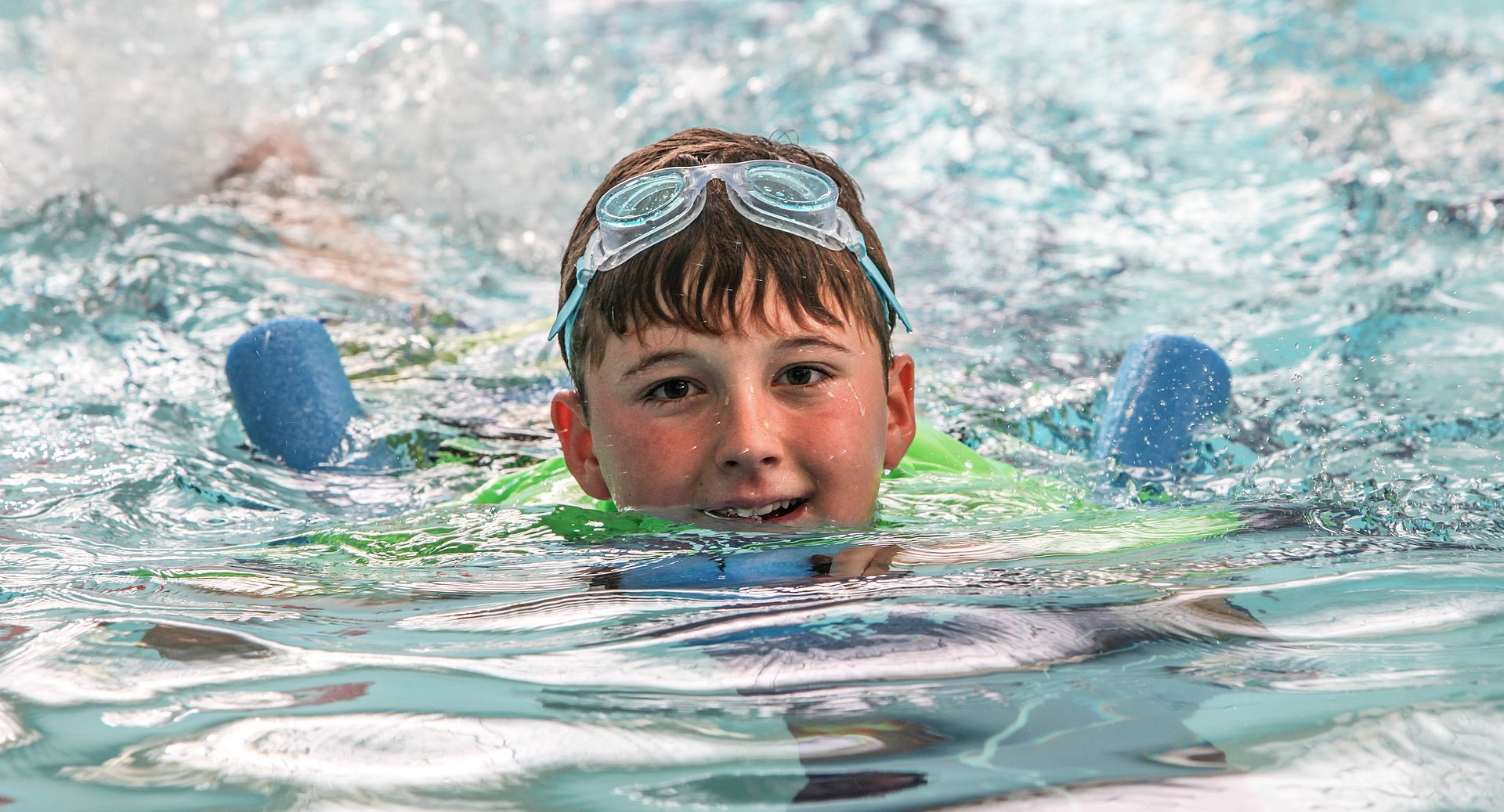 Last but not least we have our most advanced swim class, Rainbow Fish. This class is one of a kind and pushes your swimmer to the max. Our instructors break down the different strokes and techniques to become the best swimmer they can be! This is a great class to get your child ready for swim team or just to challenge them more in the water!
No matter the age or level, we have a swim class for your child! Get them spring and summer ready near the water with our awesome swim classes! We take great pride in teaching more than sports and classes. We are teaching kids self-confidence through hard work and increasing their self-esteem through our sports lessons. Call our office today for a FREE trail lesson in one of our awesome swim classes (502) 365-1386.