Tips for Kindergarten Registration in Oldham County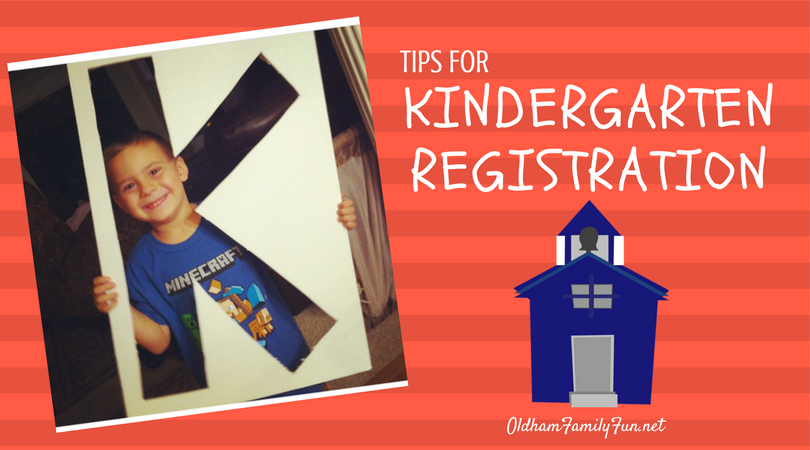 Oldham County Kindergarten registration is coming up in March! We asked some veteran Kindergarten parents for some helpful tips on registering for Kindergarten.
1. Visit the Oldham County Schools
website
for full details on what is needed to register your Kindergartener and when some of these items are due.
2. Find your
school assignment
and visit their
website
too. It's a great way to see photos of school events, possibly learn teachers' names and your administration.
3. Save time by printing and filling out your registration documents before you go to your elementary school. Print the doctor forms to take with you to appointments.
4. Proof of residency is required and your driver's license is not accepted. If you're a paperless household, you might have to request a hard copy from your water, gas or electric company to submit with your paperwork. More details about proof of residency are on the Oldham County School
website
.
5. Bring your checkbook or cash to registration. There is a
fee
for full-day Kindergarten. Some elementary schools have other fees, such as technology, carpool tags, etc.
6. Find out if your elementary school has a special "meet and greet" planned for families over the summer. Some schools have "Kindergarten Konversations" and other days for new students to see their school and classroom and meet teachers and other students. These special days are also great for parents to meet other classroom parents.
7. Watch for all the fun summer programs coming up around Oldham County and Louisville! Visit the
Oldham County Public Library
in the spring. They have a great Kindergarten Countdown program that includes many fun events and activities.
The
Jefferson County Kindergarten Countdown
program already has programs and events happening. The program is open to all incoming Kindergarteners. Visit a Louisville Free Public Library branch to receive a t-shirt and other materials for the program.
Jefferson County also has a
Cultural Pass
that allows holders access to events, businesses and places around Louisville. Oldham County residents are eligible to receive a free pass if they work or own other property in Jefferson County.
8. If your elementary school has a PTA/PTO Facebook Page – follow it! Many parents find these pages to be a great resource for knowing what is going on and getting involved at the school.
Oldham County Schools are amazing! Good luck to all of the incoming Kindergarteners!