Visiting Hermitage Farm
Hermitage Farm's tours are back up and running! We've updated our post below to reflect new tour and farm information.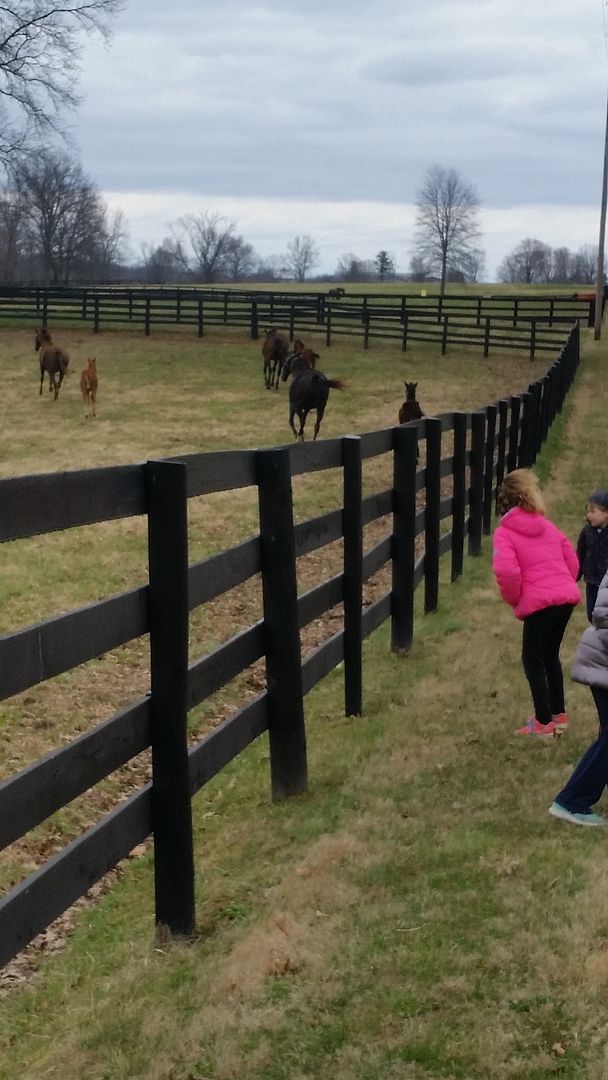 Hermitage Farm is a world famous horse farm right here in Oldham County and has been a working farm since the 1800s. It is the equivalent of a maternity ward and nursery with thoroughbreds being born and raised before going on to future possible careers as race horses themselves. Hermitage Farm has raised Kentucky Derby, Kentucky Oaks, and Breeder Cup winners, as well as international champions and stakes winners.
My daughter and I had the privilege of taking one of their farm tours. We met a REALLY tall retired race horse (which the kids enjoyed feeding mints), foals from one month to three months old, and the foals' moms. We enjoyed watching them run in the fields and standing up close. It was fun to see the foals different personalities, from enjoying the tour attention to wondering what we were all doing staring at them. The tours cost about $20 and are about 45-60 minutes long. There are occasional free, shorter tours, but they "sell out" quickly, so if you see them advertised on social media, act fast.
Hermitage Farms offers a lot of events, year round with use of the 1830's main house, historic smokehouse, and outdoor area on their 700+ acres. They host weddings, corporate events, private parties, fundraisers, and even overnight stays.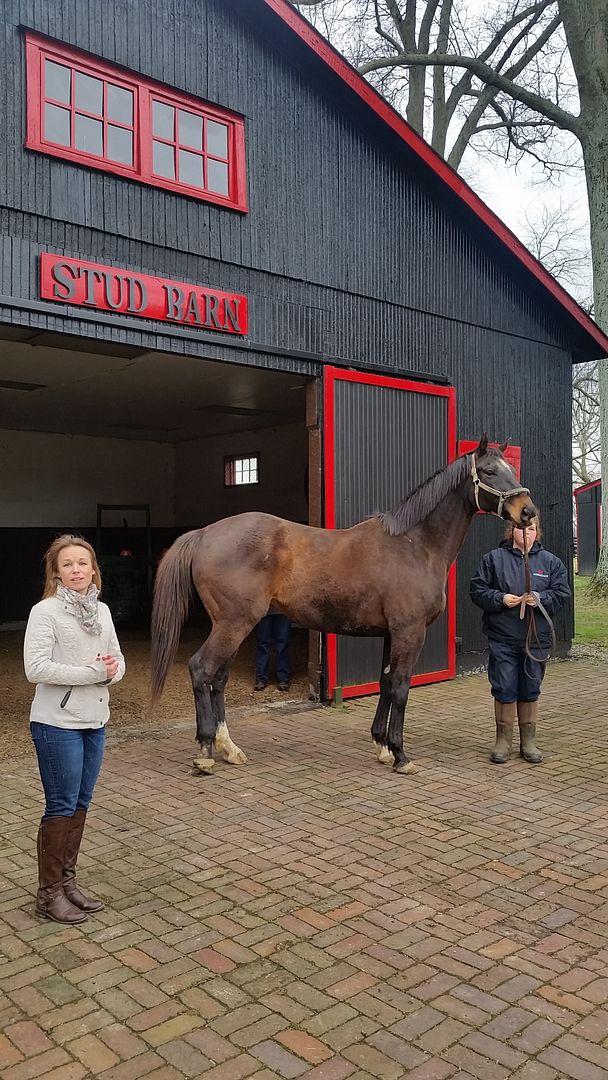 They recently opened their new farm to table restaurant, Barn 8, in an old dairy barn on the grounds. The tables are in the existing stalls on both sides of an open concept kitchen down the center of the restaurant so you can watch them prepare your food. Aside from the dining experience, visitors can also have a Bourbon experience with tastings.  21 and over visitors can book a tour and enjoy a mini Bourbon trail tasting in Oldham County!
Tour reservations should be made online at least 24 hours in advance. Right now, the Thoroughbred Tours are Wednesday-Friday.  Check out their website for information regarding other tour days and times or  find them on social media for event details. We are definitely looking forward to our next visit to Hermitage!