We Found the Kentucky Derby in Oldham County!
And they're off! The first Saturday in May is an exciting time in Kentucky and there are many ways to find the Derby spirit in Oldham County! Let us tell you what we found…
Dining – Hometown Pizza and Main Street Bourbon and Ale House in LaGrange both serve a Hot Brown pizza! 119 West Main in LaGrange has a Kentucky "Haute" Brown entree. Knock on Wood Country Mercantile in Westport will have a Hot Brown Casserole special on their menu the week of Derby, too! Going to Oaks or Derby? Grab boxed lunches for the track from Red Pepper Deli in Crestwood or Gracious Plenty in Prospect.
Desserts
– Find cute jockey silk/cap cookies and cupcakes at
Q&A Sweet Treats
in LaGrange for your kids to enjoy. You have to try some bourbon ice cream pie or "Ky Nut Pie" at
Knock on Wood Country Mercantile
in Westport. Grab some bourbon balls, horse shaped chocolates or bourbon dipped twinkies from
Serendipity Café
in LaGrange to take to a Derby party!
Attire – The shops on Main Street in Downtown LaGrange have a large selection of Derby hats. Find unique jewelry to go with your Oaks or Derby outfit at Addie's Goods. Down the street at Rainy Day Resale and Absolutely Fabulous, you can find plenty of pink for Oaks! Both shops have beautiful dresses and hats for a day at the track or Derby party. Did you know Blooms by Essential Details in LaGrange has jewelry and clothing? We found fun Derby t-shirts, scarves and vibrant necklaces. Bobbi Lynn's Boutique in Crestwood also has women's clothing, accessories and custom-made hats and fascinators. Sisters Tea Parlor in Buckner has Derby hats and fascinators also.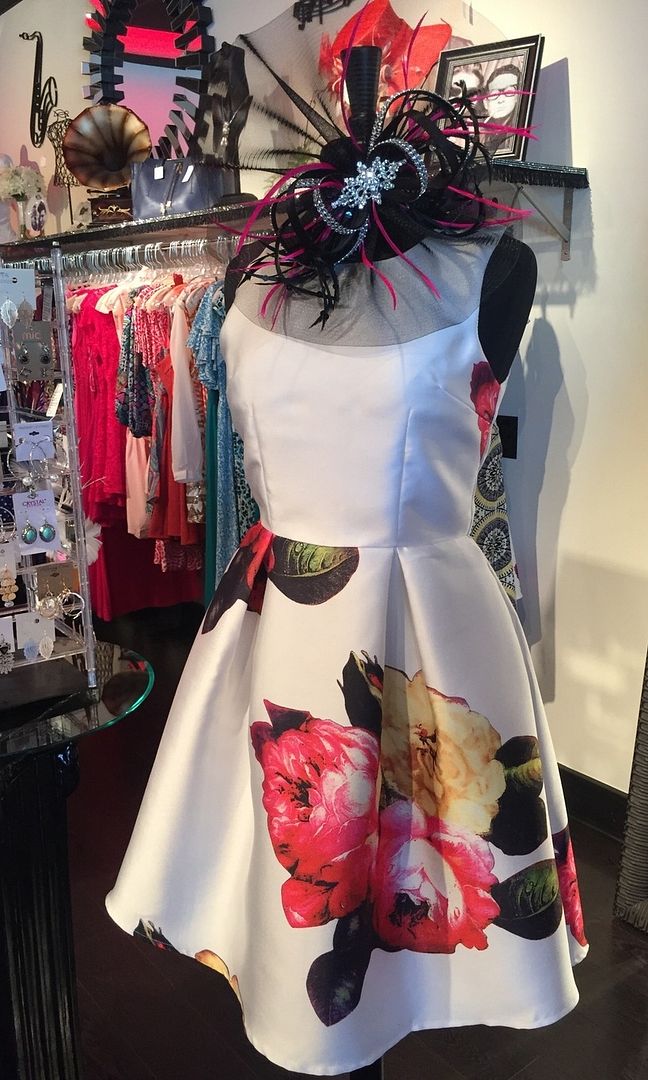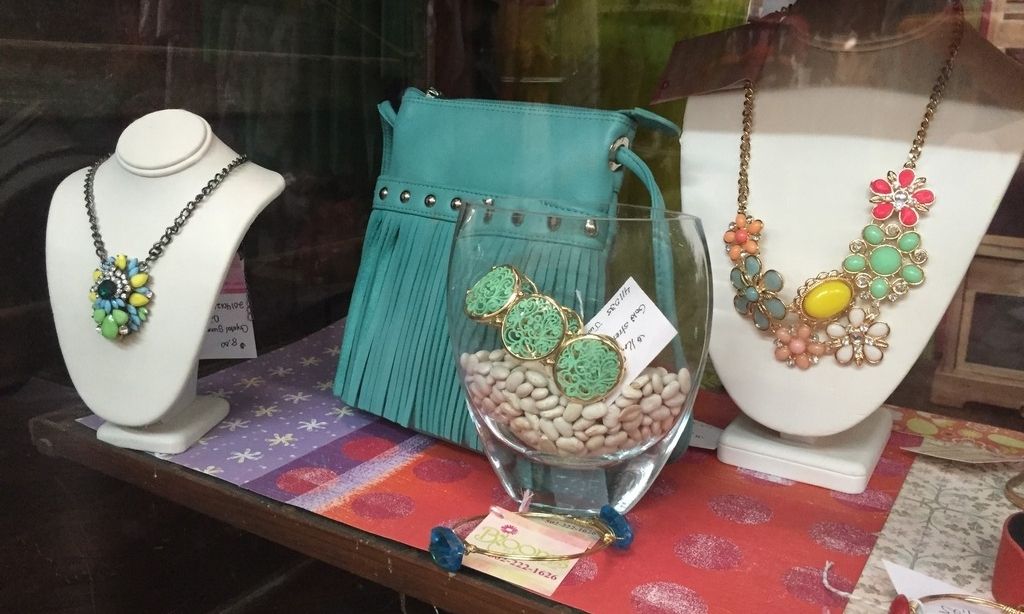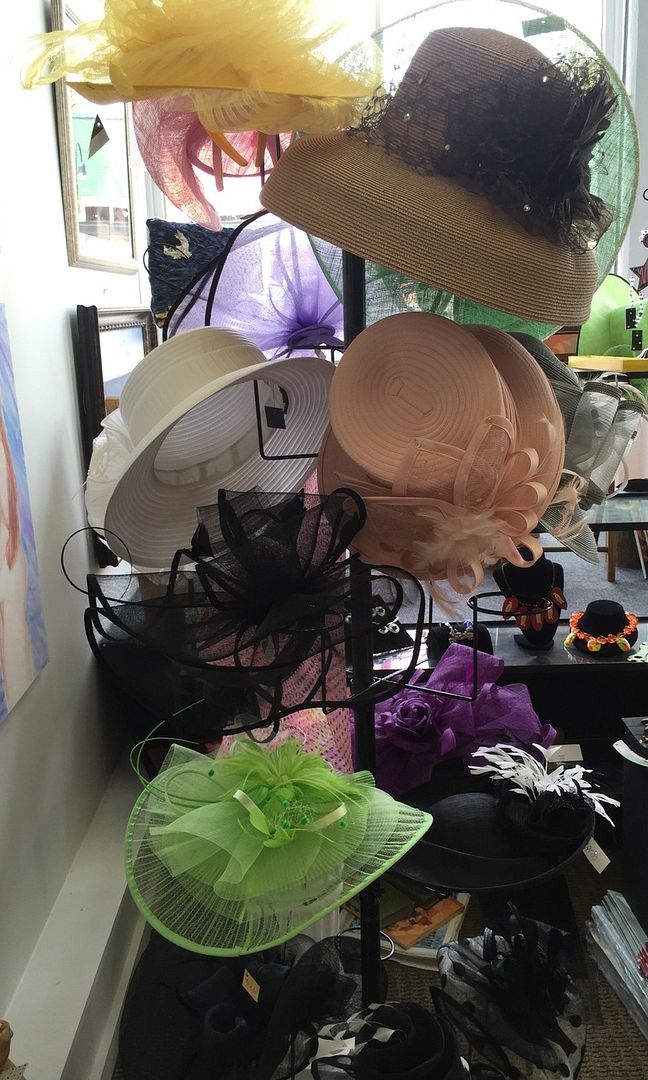 Party Essentials – Need a centerpiece for your Derby buffet? Pick up some beautiful red roses from Blooms by Essential Details in LaGrange! They also carry Kentucky dish towels, mint julep syrup and other Bourbon Barrel Food goods – perfect for a party or hostess gift! 1887 Corner Store in LaGrange has a wide variety of horse-themed serving dishes, beautiful Kentucky shaped cutting boards and horse-themed soaps! Pick up one of the rubber duck/horse soaps for your kid's bathroom during Derby week-so fun! The Copper Awning in LaGrange has several hidden gems on its shelves. We saw Hadley Pottery and Louisville Stoneware, along with the Kentucky "home" t-shirts and other Kentucky flare. Picked N' Painted in LaGrange has one-of-a-kind hostess gifts to choose from as well. We found "Talk Derby to Me" door hangers, dish towels and horse pillows.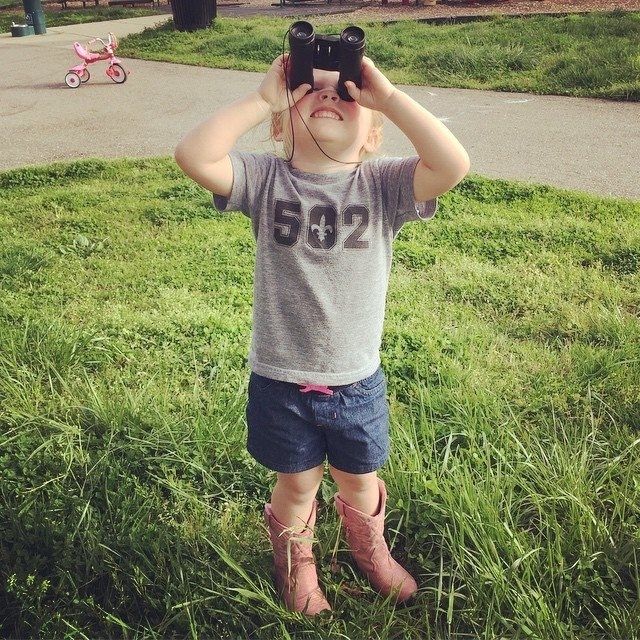 Thunder Over Louisville Air Show – Pack a picnic lunch, bikes and binoculars and spend the afternoon at Hays Kennedy Park in Prospect (Jeff County). A few of the planes from the Thunder Air Show fly over the park. This is a fun alternative to enjoying some of the planes without the crowd.
Kid Fun – Check the children's programs at the Oldham County Public Library (Main Branch), sometimes there are fun horse themed crafts! All About Kids in Crestwood has an Oaks and Derby Day Camp and Power & Grace Gymnastics & Dance in Prospect has an Oaks Day Camp. Check out their websites for details.
Whichever way you choose to spend the first Saturday in May – make it fun! Oldham County offers several Derby and Kentucky themed items, activities, sights, and treats for families to enjoy together!