Oldham County Parks
Oldham County is home to several great parks! Get outside with your family and explore the list below that we put together for you.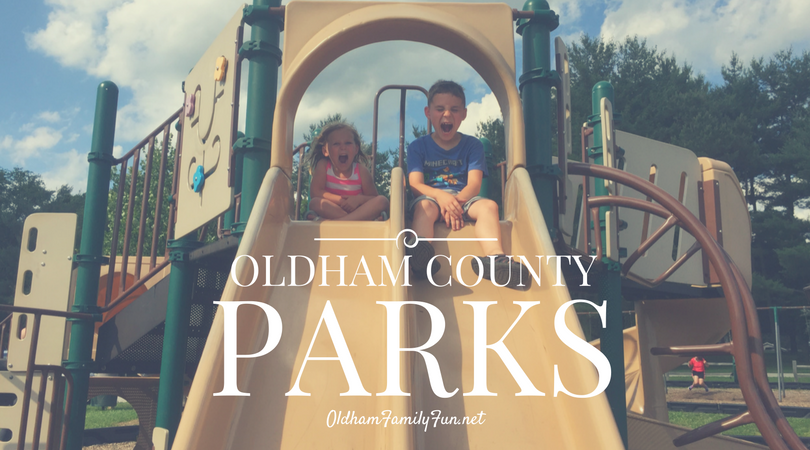 There are a few different parks scattered around Oldham County.  Read our reviews linked below to learn more about each one! From playgrounds, to disc golf to kayaking, there's a little bit of everything at our Oldham County Parks. We are excited for future updates and additions to some of these on the list.
---
Explore these great Oldham County Parks. Most of the links are our reviews.
Alphabetical Order:
Briar Hill Park in Crestwood (Review)
Central Park in Pewee Valley (Review)
Eddie Mundo, Jr Park in LaGrange
Forest Friends Playground at Creasey Mahan Nature Preserve in Goshen 
Harrod's Creek Park in Prospect (Louisville) (Review)
Maples Park in Crestwood (Review)
Morgan Conservation Park in LaGrange
Peggy Baker Park in Crestwood (Review)
Schamback Park at Westport  in Westport (Review)
Springs Park in LaGrange
Veteran's Memorial Park in Crestwood
Walsh Park in LaGrange (Review)
Wendell Moore Park in LaGrange (Review)
Wilborn Park in LaGrange (Review)
Yew Dell Botanical Gardens in Crestwood (The beautiful grounds require a membership or admission fee except during their Winter months Dec-March 26th admission is free. There are limited hours Tuesday-Friday 10am-4pm.) (Review)